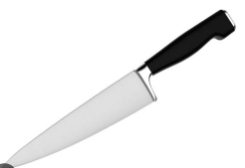 Community
Woman stabs co-wife to death in Ikorodu 
CITIZENS COMPASS – A house wife simply identified as Damilola has allegedly stabbed her co-wife to death following an argument at Third Avenue, Rofo, Odogunyan area of Ikorodu., Lagos State.
The incident which occurred at about 11.30 p. m on Sunday, has thrown the vicinity into mourning. 
Damilola on her own had been apprehended by neighbours and handed over to the Sagamu Road Division in Ikorodu, Lagos State. 
According to eye witnesses' account, Damilola's husband, and his younger brother. Olamilekan Kazeem were both living in their family house on the Third Avenue and both got married there. 
While Kazeem is a barber, his elder brother ekes a living in Ibadan, Oyo State and comes home occasionally leaving his immediate family in Odogunyan. 
An eye witness, Ajibade Olorode said Damilola took advantage of her husband's absence to indulge in extra marital affairs. 
She was said to be openly involved in the affairs such that she comes home late regularly not minding the consequence. Kazeem was said to have constantly kicked against this. 
It was learnt that on Sunday, May 14, 2023, there was an ocassion in front of the family house which attracted many residents except Damilola who was nowhere to be found. 
Her whereabout was said to have raised suspicion but this could not be unravelled until about 10.30 p. m when she sneaked into the house. 
Without wasting time, Kazeem was said to have confronted her but this angered Damilola and she threw caution into the wind
She was said to have slapped Kazeem.
Damilola's younger sister who was watching the scene immediately called her elder sister to order but rather than taking to caution. she told her younger sister to stay off the matter and the next was to challenge Kazeem to a fight which degenerated. 
However, the most senior elder in the area calmed the situation and promised to invite both of them for final settlement. 
Tragedy was said to have occurred at about 11.30pm when Kazeem was fast asleep. 
A resident of Third Avenue, Omolola Moriam said Damilola waited till Kazeem and family were on bed and she went straight to knock at their door. 
" On hearing Damilola's voice, the deceased opened the door to attend to her unfortunately, Damilola was with a knife which she stabbed Idiat with thinking she was Kazeem. 
" The deceased who was stabbed on the neck fell down and was gasping for breath. 
" Neighbours gathered to rush her to the hospital but this was too late as she gave up the ghost.
"However, neighbours prevented her from escaping the scene as she was apprehended and handed over to Sagamu Road Division. 
Efforts to hear Damilola' s side of the story were unsuccessful.