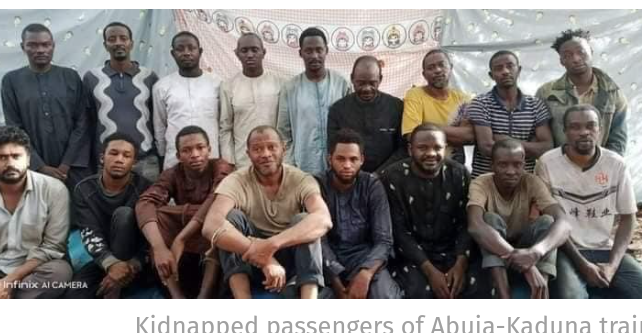 Community
11 abducted Kaduna train passengers regain freedom
ELEVEN passengers of the Abuja-Kaduna train attack have regained their freedom.
This came after series of negotiations between the federal government and the terrorists.
Malam Tukur Mamu, publisher and media consultant to Sheikh Ahmad Gumi, disclosed this on Saturday.
He said the passengers were released on Saturday by their abductors.
Malam said the victims have been flown on the orders of President Buhari to Abuja for medical evaluation and treatment before the decision to reunite them with their grieving families.
According to him, some retired Army Generals and a renowned professor also assisted towards the release of the passengers.
Two of the passengers were also released by terrorists on Friday.
Suspected terrorists had on March 28, detonated Improvised Explosive (IED) in the train and forced it to derail a few minutes into the trip in Kaduna.
At least nine people were confirmed dead, 30 injured and several others abducted by the insurgents.