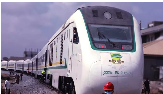 CITIZENS COMPASS- COMMISSIONER for Communication in Edo, Mr Chris Nehikhare, says intelligence report has indicated that 20 persons were kidnapped at the Igueben train station in Edo and not 32 persons.
He said 13 out of the 20 victims are yet to regain their freedom.
Nehikhare disclosed this on Wednesday, January 11, 2023, in Benin while giving an update of the incident in a chat with journalists.
According to him, seven of the abducted persons had been recused.
"The kidnappers successfully kidnapped 20 persons at the Igueben train station and not 32 persons as previously said.
"Out of the 20 persons, seven have been rescued while 13 persons are still with the kidnappers.
"The operation is still ongoing and we are confident that very soon, the ordeal of the innocent citizens will soon be over," he said.
He further said that the Deputy Governor of Edo, Mr Phillip Shaibu, had conversation with traditional rulers in the locality on the consequences of harbouring kidnappers.
"If kidnappers are found residing or using any of the property in the community, such property would be forfeited to the state government and would be destroyed.
"Also, if at any point those that use the facility were found to have killed any of their captive, owner of such facility would be charged for murder and prosecuted along with the perpetrators of the crime," he warned.
Recall that the victims were waiting for a 4 p.m. train from Igueben station to Warri when the kidnappers abducted them on Saturday, January 7, 2023.