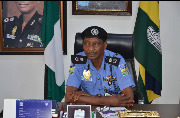 CITIZENS COMPASS– AS 2023 general elections draw near, Sokoto State Police Commissioner, CP Mohammed Gumel on Tuesday, advised citizens to be acquainted with the electoral laws, especially those directly related to the conduct of elections.
the CP in a statement by the spokesperson of the command, DSP Sanusi Abubakar, urged members of the public to promote "the uniformity of intentions among the electorates, candidates contesting elective positions, the government and security officials towards free, fair and credible election to thrive."
He further warned them "to avoid falling foul on any of the 11 major electoral offences contained in the Electoral Act, 2022 as amended:
1. Voting by unregistered persons: Attempt by unregistered persons to vote without PVC violates Part VII, No. 124 of the Electoral Act and you could be liable to 6 months jail term or N100,000 fine or both.
2. Secrecy in voting: Exposing voters' confidentiality violates Part VII No. 122 of the Electoral Act. Electoral officers, candidates or party agents who pays to ask voters for evidence is punishable with N100,000 fine or 6 months imprisonment or both.
3. Vote buying: Vote-buying or selling with money, contract or public office, etc violates Part VII No. 121 of Electoral Act and punishable with N500,000 fine or 12 months imprisonment or both.
4. Disorderliness at polling units: Public disorder, arguments, struggles in queues, possession of weapons at poling units Part VII No. 125 of Electoral Act and punishable with N500,000 fine or 12 months in jail or both.
6. Wrongful voting and false statement: Voting illegally or falsely publishing candidate's withdrawal or personal character violates Part VII No. 123 of Electoral Act and punishable with N100,000 fine or 6 months imprisonment or both.
7. Threat: Direct or indirect threat with violence to compel or refrain voters or other freedom during election violates Part VII No 128 of Electoral Act and punishable with N1,000,000 fine or three years in prison.
8. Undue influence: Giving or accepting monetary or other inducements before or during an election to refrain from voting on election day violates Part VII No. 127 of Electoral Act and punishable with N100,000 fine or 6 months imprisonment or both.
9. Snatching or destruction of election materials: Snatching or destruction of election materials or devices violates Part VII No. 126 of Electoral Act and punishable with 24 months imprisonment.
10. Impersonating Electoral official: This attracts N1,000,000 fine or 12 months imprisonment or both.
11. Other offenses: These include: Unlawful possession of a ballot paper, illegal printing of ballot papers or illegal production or importation of ballot boxes all attract a fine of N50,000,000 or imprisonment of not less than 10 years or both.
"The command will decisively deal with violators in accordance with the provision of the Electoral Act, the Constitution and other extant laws," Gumel warned.
He further drew the attention of law-abiding citizens in the state, especially political parties and candidates to "prevail on their members and followers to always note and remain guided on the provisions of the aforementioned electoral offences."
The CP expressed appreciation "for the continued cooperation of all critical stakeholders, especially those that attended its maiden stakeholders Colloquium and the subsequent supports and understanding the command enjoyed during the ongoing political parties campaigns.
"The command specifically appreciate the enormous supports from the Nigeria Bar Association (NBA), the judiciary, media houses, Nigeria Union of Journalists (NUJ), the Zonal office if the Nigeria Broadcasting Commission (NBC) and the electoral umpire, the Independent National Electoral Commission (INEC) in the state for their contributions towards sensitizing the public," he said.
He urged them to continue to promote wider circulation of the jingle series being rolled out by the Police Command aimed at educating the general public.
Police in Lagos are currently working behind the scene to fish out the hit and run driver who killed
The deceased was reportedly killed on Sunday morning while cycling with two other persons on the Bourdilion Road in the Ikoyi area of Lagos State.
The Vetiva co-founder was also the first son of Gbolahan Mudasiru, a former military governor of Lagos state, who died in 2003.
Spokesperson, Lagos State Police Command, SP Benjamin Hundeyin said that efforts are ongoing to track down the fleeing driver responsible for the incident.
The Lagos PPRO, however, said nobody had been arrested in connection with the accident.
He said, "At about 0530hrs, a distress call was received at the station that a vehicle make & driver yet unknown allegedly hit one Dr. Laolu Mudashiru 'm' aged 68yrs, a deputy managing director of Vetiva Cou and a son to the late Air Commodore, Gbolahan Mudashiru of Banana Island, Ikoyi with two others while cycling along Gerrard rd near NNPC Plc Ikoyi.
"As a result of the accident, victims sustained injuries on their bodies and were rushed to Lagoon Hospital, Bourdillon, Ikoyi where Mudashiru 'm' later died while others are still responding to treatment based on the report a team of traffic personnel visited the hospital.
"The corpse was inspected and photographed. The corpse was evacuated and deposited at a public morgue for autopsy.
"Meanwhile, effort is ongoing to track down the fleeing driver. Investigation is in progress, and we have not make any arrest."