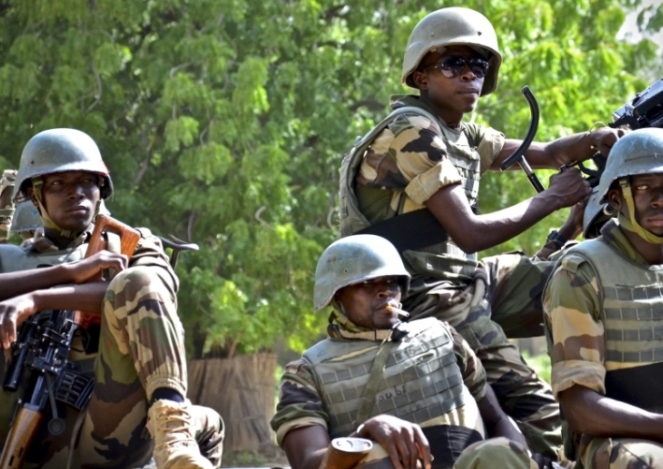 THE Nigerian Army says a total number of 7,043 soldiers who were wounded by bandits and insurgents in the last few years, had so far been treated and discharged at the 44 Nigerian Army Reference Hospital, in Kaduna.
The Acting Chief Medical Director of the hospital, Colonel Stephen Onuchukwu, stated this while receiving the leadership of the Senate, led by its President, Ahmad Lawan.
Lawan, who donated N10m to the hospital's authorities for the treatment of the injured military personnel, said the visit was part of the activities marking the second anniversary of the 9th Senate.
He lamented that the country had not experienced the type of the current insecurity since the civil war.
Onuchukwu had while briefing his visitors, said some of the wounded soldiers were maimed for life and required cutting edge medical facilities to keep them alive .
The CMD who is an Orthopedic Consultant, specifically declared that at 44 Army Reference Hospital alone , a total of 7, 403 wounded soldiers in action , have been received , treated and some undergoing treatment.
He said,
"Since the war against insurgency, about 7, 403 wounded in action military personnel ,have been evacuated to this hospital for very urgent medical attention .
"While some of such wounded personnel , got treated and discharged with different forms of deformities , some are maimed for life .
" Those in this category are the ones with spinal cord injury being assisted with Urethral Implant for them to urinate .
" Some also have their legs and hands cut off as a result of cancerous injuries sustained at the battle fronts.