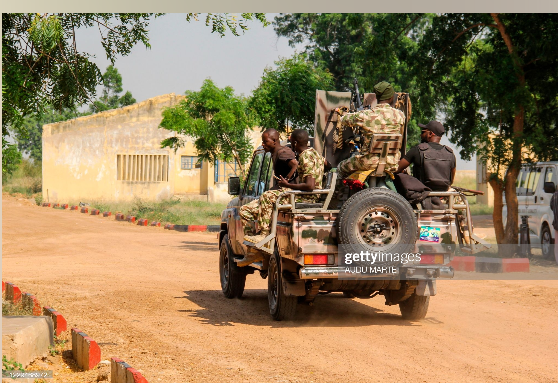 By Paul Rosanwo
The Defence Headquarters (DHQ) in Nigeria, has warned soldiers and politicians against any plot to overthrow the present government in the country.
The spokesperson for the DHQ, Brig-Gen Onyema Nwachukwu, gave the warning in a statement issued in Abuja on Sunday, May 3, 2021.
Nwachukwu said the military learnt about a statement suggesting that current political leadership should hand over power to the military for restructuring.
According to him, the statement was purported to have been made by Robert Clark (SAN).
The DHQ denounced the call for the military to take over the reins of power, insisting it is committed to Nigeria's democratic rule.
It said:
''Let it be stated categorically that the Armed Forces of Nigeria remain fully committed to the present Administration and all associated democratic institutions. We shall continue to remain apolitical, subordinate to the Civil Authority, firmly loyal to the President, Commander-in-Chief of the Armed Forces of the Federal Republic of Nigeria, President Mohammadu Buhari and the 1999 Constitution as Amended."
Premium Times reported that the military said it would apply the full wrath of the law to any personnel found colluding with people plotting to seize power through undemocratic means.
The DHQ noted that security agencies are working to improve the security challenges in the country.