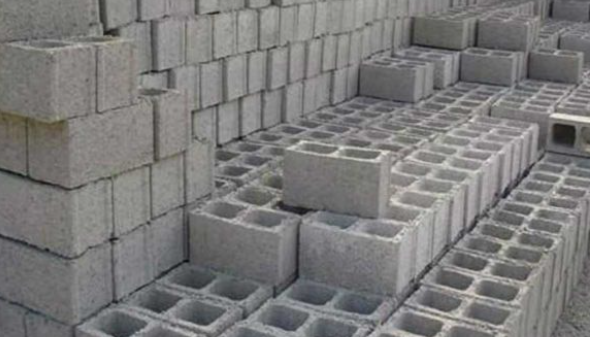 Community
Block moulders to construct N30m ultra modern secretariat
THE National Block Moulder's Association of Nigeria (NABMON), Igbe/Elepe Unit in Ikorodu Division, Lagos State, is currently planning to construct an ultra modern secretariat worths N30m.
During the inauguration which took place on Saturday, the association called on members to set a new pace in block moulding business.
NABMON made the call during a fund raising for the ecreteriat in Igbe laara in Igbogbo area of Ikorodu, Mr Nicholas Adedoyin, chairman fund raising committee, said that the association was notable for being a pacesetter in many areas in accordance with good work ethics and first to undergo the "grade test" as required by regulatory authority of Lagos State Material Testing Laboratory.
He said that the association also planned to own a beffiting Secretariat that would serve as a meeting point to share ideas, new techniques and ethics in moulding business and to be used as social engagement.
.
According to him, the edifice would benefit and contribute to the development of the community and advised them to take full ownership to avoid theft by hoodlums and landgrabbers in the area.
"This association has a vision to own a Secreteriat over 10 years ago.
"At the time we are able to acquire a land but could not do anything meaningful two to three years after.
"Nobody is Keen to raise fund inspite suggestions from members and Non members.
"Five month ago some members said we need to do something so we formed a think thank committee to arrived at this ceremony," he said.
Also speaking, Elder Adeboye Asela, chairman, Igbe/ Elepe unit, welcome all the dignitaries and urged members to contribute their quota to the development of the community having regarded moulders as 'Nation Builder'
The Monarch of Igbogbo kingdom, Oba Abdulsemiu Orimadegun kasali, the Emugoriade 1 of Igbogbo commended the committee for bringing such an overwhelming project that would benefit the community and promise to support the gesture.
The monarch was represented by two Baales, chief Moshood Toriola, Baale igaramode igbe, and chief Soliu Ayeni, Baale Igbe Ayeni.
Mr Olatomiwa kosoko, Post Ikorodu zone coordinator for LAFARGE Cement company commended the 10 men committee for initiating the idea of building a befitting auditorium that can accommodate not less than 300 people.
Kosoko said the project would generate huge income considering the urgent need for hall that can accommodate such number of people in the area.
He also said that his company has promised to support the project with two containers of cement and have forwarded all the request to LAFARGE management for timely delivery.
LAFARGE cement was represent by Engineer Timothy Iyanda and their ikorodu sales Rep Mrs Adebisi Lawal.
The Federal lawmaker representing Ikorodu constituency, Mr Babajimi Benson, and Chairman, Igbogbo-Baiyeku Local Council Developmental Area (LCDA), Mr Sesan Daini both sent representatives to the event.