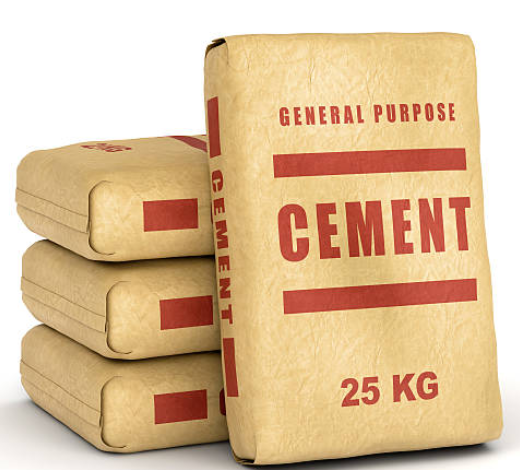 The Chief Executive Officer of Topaz Garden, Murphy Adebare, has lamented the arbitrary increase in the price of cement from N2,600 to its current price of N3,800 across Nigeria, saying the situation is taking its toll on building.
He urged the Federal Government to look into the issue.
According to him, said the sole licenced cement company in the nation, has effected price increase within a space of two months which has incited other companies to replicate same.
The CEO said, " In America where Rockefeller owned the monopoly to the treasuries of the nation and many times, the government had to break it, to allow for competition because at a point, he was noticed to be financially bouyant than the nation. Same applies to Nigeria where a cement company is waxing stronger than the nation. It is saddening to the extent that Dangote company practically controls the Nigerian economy and determines what goes on in terms of pricing.
"There is an urgent need to address the increase in the price of cement, Nigerians need to ask questions where necessary and engage the cement manufacturer because the nation cannot continue in this captivity and bondage."
On way out, he said, "What needs to be done is to find viable alternatives for Nigerians by reviewing the skyrocketed price,
"We give Nigeria government 48 hours to open our borders for other people that may want to import cement in order to reduce the astronomical price of the product.
"We cannot say we want to promote local production and the price will be unbearable across the country.
"The cost of building materials have escalated and this has hindered many projects."  He added.
Meanwhile, the management of Dangote Cement Plc has clarified that the price of a bag of cement from its factories and plants across Nigeria (as at 12th April, 2021) was N2,450 in Obajana and Gboko, and N2,510 in Ibese inclusive of VAT. The clarification was made in view of recent insinuations that the company sells cement in Nigeria at significantly higher prices relative to other countries, particularly Ghana and Zambia.
Dangote's Group Executive Director, Strategy, Portfolio Development & Capital Projects, Devakumar Edwin, said that, while a bag of cement sells for an equivalent of $5.1, including VAT in Nigeria, it sells for $7.2 in Ghana and $5.95 in Zambia ex-factory, inclusive of all taxes.