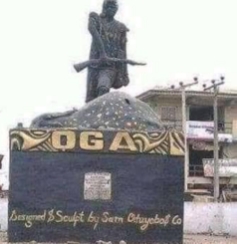 Community
Court bars traditional leader in Ikorodu
CITIZENS COMPASS – LAGOS State High COURT sitting in Ikorodu, has barred Adeniran Olusegun Shodipo from parading himself out as the Regun of Ikorodu, Lagos. 
Justice Adeniyi Pokanu said tbis is pending the determination of a suit concerning the Regun chieftaincy stool. 
The judge had on July 8, 2022 granted an interlocutory injunction restraining one Jamiu Shittu from holding himself out as the Head of Regun Family.
Two claimants, Kameeel Adisa Dada and Gbenga Oshin, through their counsel, Yemi Okewoye of Universal Solicitors & Advocates, filed the suit marked IKD/87380CM/2022.
Ayangburen of Ikorodu, Oba Kabir Adewale Shotebi, and Shittu were the first and second defendants.
But, following an application, Justice Pokanu added Shodipo as a party on October 17, 2022, making him the third defendant.
The claimants, through their counsel, Okewoye, then brought an application praying the court to extend the interlocutory injunction to cover Shodipo.
Granting their prayer, Justice Pokanu held: "The order of the court made on July 8, 2022 is extended to bind the third defendant (Shodipo) to wit: Parties are mandated to maintain status quo ante belum pending the final determination of the suit i.e. state of affairs duly recognised by the Court of Appeal in its judgment in Appeal No. CA/S/111/2003 was delivered on April 27, 2007 and recognised by the court as of April 27, 2022, when the court gave injunctive orders restraining the defendant.
"An order of mandatory interlocutory injunction retraining the third defendant from holding or parading himself as the Regun of Ikorodu pending the final determination of the suit is hereby granted."
The court adjourned till today, May 5, 2023, for an accelerated hearing of the suit.