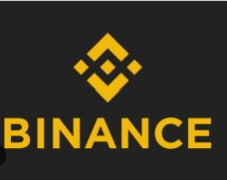 Business
Cryptocurrency regulator fines Binance for multiple violations
CITIZENS COMPASS A top US markets regulator on Monday charged cryptocurrency giant, Binance and its founder Changpeng Zhao for multiple violations, in another move by Washington against the once high-flying sector.
According to AFP report, the chairman of the Commodity Futures Trading Commission, Rostin Behnam, said the charges against Binance, the world's largest crypto exchange, were part of a campaign to "find and stop misconduct in the volatile and risky digital asset market."
The allegations targeted Zhao, also known by his Twitter handle CZ, and three entities that make up his crypto empire
Zhao was often presented as the archrival of crypto tycoon Sam Bankman-Fried, the founder of FTX, who was arrested in the Bahamas in December and faces a US criminal trial later this year.
"For years, Binance knew they were violating CFTC rules, working actively to both keep the money flowing and avoid compliance," Behnam said in a statement
" This should be a warning to anyone in the digital asset world that the CFTC will not tolerate willful avoidance of US law," he added.
The charge sheet accuses Binance of failing to uphold standards that are required of a company operating as a derivatives market.
Since July 2019, "Binance's compliance program has been ineffective," the statement said.
At Zhao's direction, Binance employees and customers were directed to skirt compliance controls "to maximize corporate profits," the regulator added.
–AFP