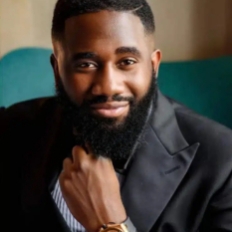 CITIZENS COMPASS – THE Department of State Services (DSS) has allegedly arrested the Founder of the RIG Nation and Pioneer Church, UK, Apostle Tomi Arayomi. 
The cleric's twin brother, Tobi Arayomi, confirmed the arrest via his Instagram account on Friday, April 7, 2023.
He said he was arrested for alleged politics-related prophecies he made.
He said, "Hello everybody, I need your help. I just received news that my brother has been detained by the Department of State Services (DSS) in Nigeria. He has been arrested for political reasons, my brother and his wife, Tema. 
He just arrived in Lagos and they detained him at the airport. He is politically targeted because some of his prophetic words have troubled the government in Nigeria."
However, a few minutes after, Tobi posted a photo of his brother and wife on Instagram, stating they have been released.
Tobi stated, "@tomiarayomi and @tahmar.india are out. Thank you all for your prayers."
The cleric had been making predictions about the 2023 Nigerian elections and their outcomes. 
Meanwhile, spokesperson for the DSS, Dr Peter Afunanya is yet to react to the report.