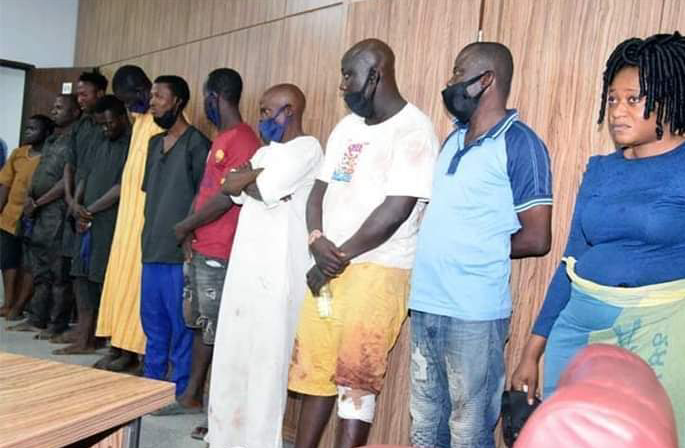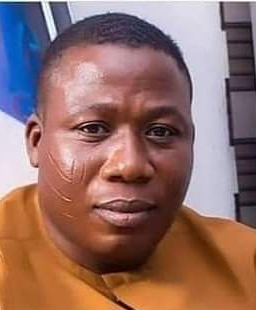 Department of State Services (DSS) on Thursday, failed to produce the 12 detained aides of Yoruba-nation agitator, Chief Sunday Adeyemo, popularly known as Sunday Igboho as ordered by the Federal High Court , Abuja .
Justice Obiora Egwuatu had ordered DSS to produce in court on July 29, the 12 aides who have been in its custody since July 2, 2021.
Their case was expected to proceed regardless of the annual court vacation slated to begin on July 26.
But since the DSS failed to bring the aides before the court Justice Egwatu has now issued another order, asking the DSS to produce the 12 Aides of Sunday Igboho in court on Monday, August 2.
Justice Egwatu also made an order directing the DSS to make way for the Counsel to the 12 Aides to see them between today and the next adjourned date (Monday).
The suspects had earlier sued the DSS before the Federal High Court Abuja, on grounds that their fundamental human rights had been infringed.
Counsel to the applicants, Pelumi Olajengbesi, said his clients must be produced in court.
The court wasn't comfortable because DSS has refused to obey the court order by produsing the applicants before the court which frowned against such disposition.
We hope they will be produced on Monday because we cannot continue to condone the DSS which flagrantly disobeys court order. The Constitution is the highest authority which must be obeyed,"
The case was adjourned till August 2 for the DSS to produce them in court and for further hearing in the case.