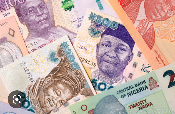 CITIZENS COMPASS– THE President of the Federal Republic of Nigeria and Governor, Central Bank of Nigeria (CBN), Godwin Emefiele have met over the February 10 directive on the validity of the old Naira notes.
The meeting was held few hours after the Supreme Court stopped the apex bank from executing the deadline for the validity of old naira notes,
The outcome of the meeting is yet to be disclosed but according to reports,  the meeting was to discuss the verdict by  of the Supreme Court.
Recall that a seven-man panel of the Supreme Court led by Justice John Okoro,had on Wednesday morning ordered that the old naira notes remain in circulation even after the new deadline.
The development followed an ex parte filed on Tuesday by the Kogi, Kaduna and Zamfara state governments.
The Supreme Court also held that the Federal Government and the CBN must not continue with the deadline pending the determination of the hearing on February 15.