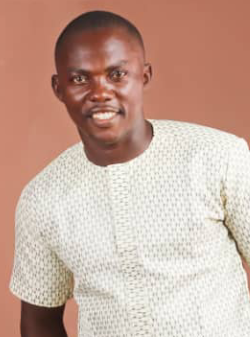 HE stands tall among about 7,000 councillors in Nigeria, not for flamboyancy but for his laudable achievements within a short period.
Despite that he suffers Polio Myeletis, this graduate of Civil Engineering at Lagos State University (LASU), is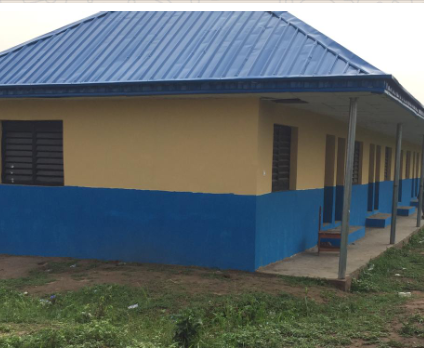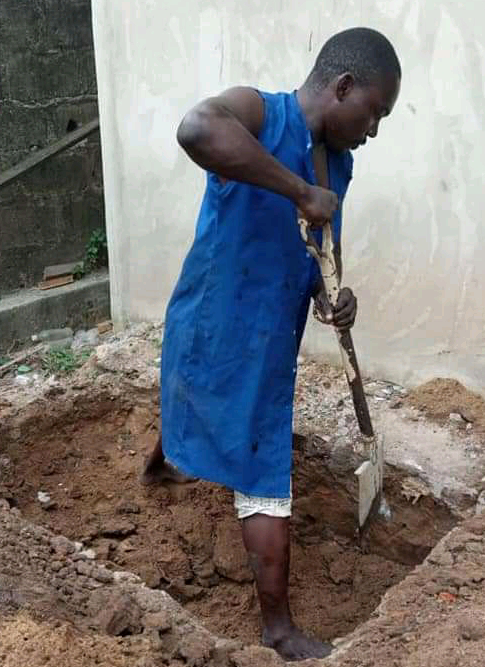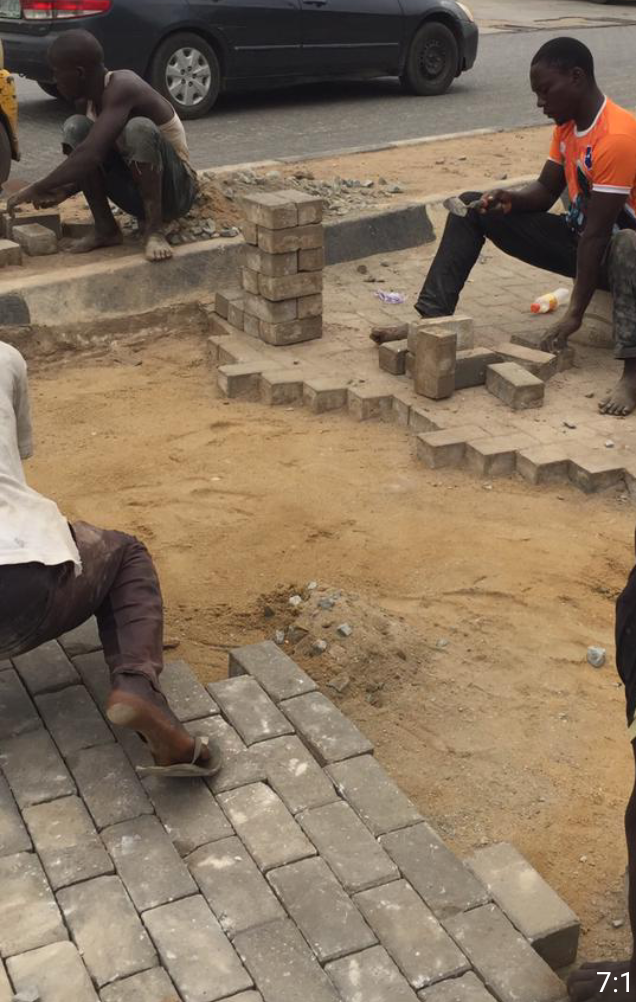 undeterred in his bid to develop Owode-Ibeshe community in Igbogbo/Baiyeku area of Ikorodu, Lagos State, where he currently serves as the Honourable Councillor representing Ward C4.
Popularlly known as M.K.O Arowolo, the name Honourable Matthew Kolawole Arowolo is a household name in the land owing to his 'workaholic nature'.
He has graded and rehabilitated some roads, rehabilitated schools, sank boreholes, awards scholarships to poor students, empowered women, youths and widows, improved security and fight social vices in Owode-Ibeshe land.
Among other things, he has trained about 500 youths in three batches, 200 in first batch, 150 in second, 70 in third batch and some others.
Despite his position, he lives in a rented apartment with only a chair and stools in his sitting room while his children attend a nearby school but this does not disrupt his passion to develop his constituency in various skills like Desk Top Publishing, tailoring, barbing, interlocking, tiling, plumbing, bricklaying and others.
Before his election as the Councillor, representing the area, Owode-Ibeshe was experiencing serious cultism attacks orchestrated by the dreaded cultists popularlly known as 'Badoo' where some residents have been maimed or killed with harmful implements, mortals and grinding stones.
This made many residents desert some communities under Ibeshe owing to fear of the unknown.
The trend then extended to other parts of Ikorodu like Odogunyan, Odo Kekere, Igbe, Weigh Bridge, Maya, Itamaga and some others parts.
However, Arowolo teemed up with other well meaning Nigerians and security operatives to nip this in the bud by rekindling the hope of residents.
Arowolo's first assignment was to engage the youths in different skill acquisitions since they were being used as tools to perpetrate the evil.
This however paved way as the community now enjoys peace while criminality is a thing of the past.
Apart from this, his four years tenure was full of activities, as he engages his team.
Based on these clean records, his political party the All Peoples' Congress (APC) has presented its flag to Arowolo to represent him at the upcoming Local Government elections.
In a chat with Citizens Compass, Arowolo urged his supporters to come out enmasse and vote for him.
Excerpts:
"I am Honourable Matthew Kolawole Olufemi Arowolo popularlly known as M.K.O Arowolo, the Councillor representing Ward C4 in Owode-Ibeshe, Igbogbo/Baiyeku Local Council Development Area, in Ikorodu, Lagos State.
"I am a Lagosian, studied Civil Engineering at Lagos State University (LASU) and graduated in 2010 but fate took me to Ibese Land as a lame/ beggar where I currently serve my people.
Awards
Lagos State Councillor – 2019/2020, Ikorodu Best Councillor -2018-2020, National Best Councillor -2020.
Quotes
'I am a stupid developer who is crazy about people.
"Nigeria is not doing a lot of things correctly and somebody must come and right the wrongs. Somebody who claims his earnings are meagre to develop his community should be out of the race.
"I earn N157,000 before it was reviewed upwards to N300,000. I am willing to serve my people, I have no hiding place, go to to the nooks and crannies of  Ibeshe, ask about me and people will tell you all.
I travelled to Kenya to learn six vocations which I have infused into Ibeshe youths. 
"I plough back my income into my constituency in order to bring a change.
I have done 27 people orientated projects in my community, sponsored 38 students for West Africa Examination Council (WAEC), donated free uniforms to about 100 students of Ibelefun Primary School, offered scholarship to students of Owode-Ibeshe Primary Schools, facilitated three blocks of classrooms at Ibelefun Primary School. I co-facilitated Keme Balogun Junior and Senior fencing.
"My Governor's project is Ibelefun Junior High School when I found out that about 160 students were sitting in a class room, so, I facilitated three class rooms for the school.
""Governor Babajide Sanwo-Olu said we should leave a legacy and I felt there is no better legacy than education for our people.
"I am the only councillor who delivered the Governor's project to my constituency and I monitored this unbiased.
"I rehabilitated a primary health center at AP Junction and sank a borehole there.
"I facilitated Tele Balogun Junior and Secondary schools.
"I graded the inner road of  Mojola  community twice, Idi-Oro to Ilemere twice, inner road of Owode, Abuja Adegbose twice ,  I have graded Ibelefun Road twice, graded the main road of Owode-Ibeshe twice, repaired 120 desks and lockers at Ibelefun Primary School, facilitated desks and lockers at Methodist Primary School.
This community was being troubled by the dreaded cultists called 'Badoo' when I came on board but the first thing I did was to engage and empower the youths in order to curb the criminality. I introduced them to computer training, barbing, trade and wire work, tailoring and sponsored 60 less privileged children in school,
This is what I enjoy doing because people are praying for me. I have only one chair in my house but what gives me joy is that I am able to out smiles on the faces of people.
"A call for leadership is a call to serve. Nigerians have been building a lot of things on lies in the sense that we don't utilised the little that is committed into our hands.
Polio
I suffered Polio Myeletis at the age of two having taking Polio injection which negatively affected my left leg.
I got the slot of a Polio victim to become a councillor.
Techniques
"I started live in Ibeshe as an artisan but later founded a computer school, stock it with six computers and went to APC meeting to announce free computer trainings in Desk Top Publishing for 50 less privileged children. With this, I was able to reach out to more children for the school.
"Things later picked up through referrals to the school as the students were awarded with Diploma in Desk Top Publishing, However, the school permanently uses alternative power supply due to inadequate power supply.
"The proceeds of the school is used for community development.
Tailoring
"One day, a woman approached me to sponsor her daughter in tailoring training and when she told me the fee was N60,000, I screamed but rather than pay the amount, I asked her to exercise patience after which I went to the market and bought five sewing machines on instalmental payments.
"I gave the machines to male and female tailors who could neither buy sewing machines not rent shops.
"I sealed an agreement with them to train anybody I refer to them free of charge.
"Also, I bought school uniform materials which they sew free of charge to enable me donate to schools.
"As I speak, I have obtained N3m loan to enable me complete some of these projects.
2nd term
"I want to use my second term to give the training school a face lift to render better services for my people.
"I want to establish a standard vocational training institute in my community.
Mentoring
I have been enjoying the mentorship of notable people in the land especially
Honourable Babajimi Benson who is my pillar of encouragement.
"Currently, my performance has attracted some intending councilors who have approached me for trainings.
Advice
"Political leaders should work hard to leave a legacy for their communities.
"I practice direct labour in painting, fixing of roads, clearing of drainages in order to minimise the expenses.
"I pray for the grace to do more."