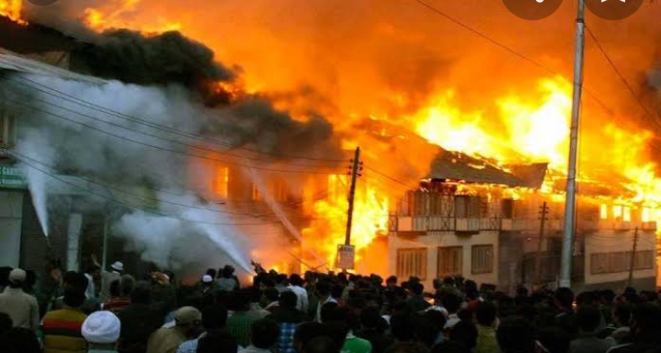 FIRE on Friday, gutted a section of online newspaper, Premium Times head office in Abuja.
The incident which affected the office of the newspaper's editor-in-chief, Musikilu Mojeed, occured at about 1:30 pm.
According to a statement on its website, Computers, printers, furniture, documents, as well as the personal effects of Mr Mojeed were destroyed.
The building was evacuated as staff and witnesses used extinguishers to battle the inferno before firefighters arrived at the scene in the Wuse area of the federal capital.
"The raze started at about 1.30 p.m. forcing the newspaper's weekly editorial meeting scheduled to start few hours later to be called off.
There were no casualties.
"The flames were declared under control shortly after, and officials of the Fire Service at the scene said they suspected an electrical fault as the cause of the fire.
"Investigations into the incident is expected to continue," the statement added.
It was learnt that Premium Times has been at the forefront of the Pandora Papers exposé.
The Pandora Papers has so far revealed illegal dealings of some government officials and businessmen who make use of tax havens to hide undeclared wealth.
Among those to have been exposed include Peter Obi, Stella Oduah, Dapo Abiodun, Gboyega Oyetola, Atiku Abubakar Bagudu.