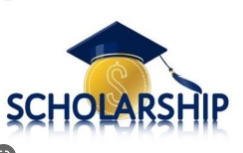 Student union awards scholarships to
17 OAU students 
CITIZENS COMPASS – THE Students' union of Obafemi Awolowo University (OAU), Ile – Ife, Osun State, have awarded scholarships to seventeen indigent students of the school. 
The scholarship was announced during an event organised by the union body. 
The occasion guest speakers awarded the scholarships at the event titled, "Financial Independence: A Creative and Innovative Mind," held March 31, 2023, at the Oduduwa Hall of the university.
A statement by the Financial Secretary of the union, Joy Abiola, said the main purpose of the event was to arm students with the necessary skills needed for financial liberation during their stay on campus and thereafter.
He said the scholarship would be given to the indigent students selected from across the faculties. The beneficiaries will have their school fees for the 2022/23 session paid through the scholarships.
Some keynote speakers are the event include Mrs. Oluneye Oluwole who is an international author and serial entrepreneur and Co-Founder of Dukiya Investment, Mr. Lukman Shobowale
Joy noted that there was also a panel session where students were able to clear their confusion on entrepreneurship. The panelists include Mrs. Oluseinde Oluwatosin, Mr. Daniel Otabor, Mr. Promise Isaac, Mr. Anozie Fortunate, Mr. Franklin Peters, Mrs. Opeyemi Oluwafisayomi and JoshOfLagos.
He said the panelists spoke with ultimate conviction that everyone could architect their financial independence journey and make it a reality through consistency.
"During the event, 17 scholarships were awarded to indigent students of which 10 were received from Mr. Lukman Shobowale, five from Mr. Wole Fapohunda, and two from another speaker, Gideon Ajose," he said.
He lauded other partners who contributed to the success of the event, including Ogbuehi Dillion, Anifat Oyedele, Olufemi Joshua, and Osunromade John.