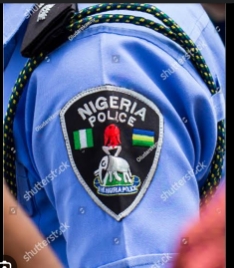 Crime
Gunmen behead Policeman on stop and search 
CITIZENS COMPASS —Suspected gunmen have attacked some policemen on stop- and- search operation in Abia State and beheaded one of the operatives.
The incident occurred on Thursday, along Umuode/Isiahia in Osisioma Ngwa local government area of the State. 
Sources said the incident, which happened around 4pm, threw Umuode community into panic as over possible police invasion of the community.
One of the policemen was beheaded by the gunmen.
Other members of the team were said to have run to safety with their ammunition as the gunmen made away with the beheaded policeman's head, abandoning the other parts of the body in the car.
It was learnt that the gunmen trailed the police team, which has been operating in the community recently.
It was learnt that the team was attached to the Eziama Police Division, raising questions over the legality of their operation in the community considering that the area is not under their jurisdiction.
An Assistant Superintendent of Police was few months beheaded along East Street in Aba South local government area by some gunmen.
Spokesperson of the Command, Maureen Chinaka did not respond to several calls put across to her.