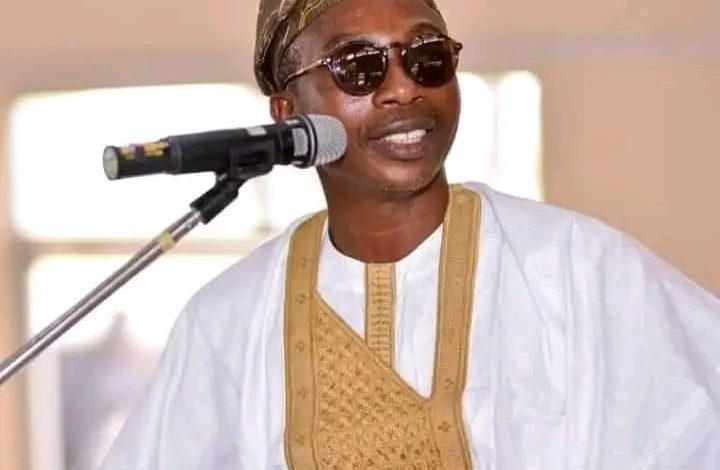 Articles
Idris Katib congratulates The Defender publisher, Bashir Adefaka at 50
CITIZENS COMPASS- Mr Idris Katib, the Senior Assistant Registrar Public Relations,.Crescent University, Abeokuta, Ogun State, has expressed congratulations to Publisher/Chief Executive Officer, The Defender, Bashir Adefaka, on the ocassion of his 50th birthday today, September 3, 2022
The Defender is an online publication which started operations some years back.
Katib in a statement titled Happy Birthday to a Dogged Journalist and CEO, said,  "About 12 years ago, my path crossed with that of a fearless journalist in person of Alhaji Bashir Adefaka, now the MD/CEO of The Defender Media Limited.
"Our first meeting was in the course of my official assignment as media aide to His Excellency, Judge Bola Ajibola the Proprietor of Crescent University, Abeokuta.
"I was barely employed to manage the reputation of Crescent University, the Islamic Mission for Africa (IMA) and their founder, Judge Ajibola who introduced Mr Adefaka to me as his media promoter and a Friend of Crescent University.
"Mr Adefaka was then a senior journalist with Vanguard newspaper in which his news stories especially interviews with top citizens scooped front pages. "He had been working for Judge Ajibola years before I joined the services Crescent University as its  Public Relations Executive.
"I will safely describe Mr Adefaka as Ajibola's external relations ambassador who made the job of press relations and media promotions very easy for yours truly.
"He used his expertise and connections within the media space to facilitate favourable positioning of our news releases, articles and features not only in Vanguard but also in other competitive tabloids.
"Mr Adefaka is journalistically responsible, professionally responsive and ethically balanced in his judgement.
"No wonder, he is held in high esteem by editors, professional colleagues, top politicians and industry captains.
"I heartily congratulate him on his auspicious Golden Jubilee, wishing him many happy returns."
.