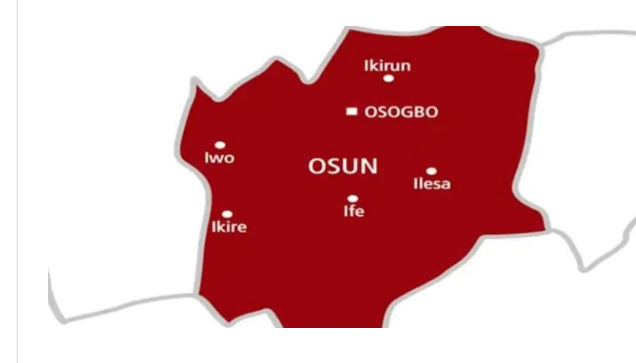 Articles
Panic in Osun as bandits  threaten attack on schools
...as govt allays fear
THERE was panic, on Friday, in Ofatedo, a area of Osogbo, Osun State, as some suspected bandits allegedly wrote some schools threatening to attack them.
It was learnt that letters were pasted on walls of the schools stating that they would attack and kidnap students and pupils of schools in the area.
Residents of the area were seeing running Helter skelter to go and withdraw their pupils from the schools as some schools managements also called on parents to do so.
At press time, many schools in Ofatedo, Bolanle  and its environ have been shut while calmness has returned.
It would be recalled that residents of the community recently saw letters threatening to attack the community by some robbers. The writers of the letter demanded that a sum of N20m be contributed and given to their community leader.
Responding to the security situation in Ofatedo, the Chief Press Secretary to Governor Gboyega Oyetola, Mr Ismail Omipidan assured residents of the state of top security, stating that the area remains calm and no invasion by Fulani herdsmen will occur.
Omipidan said, "The Police, Amotekun corps, Department of State Security, Vigilante Group of Nigeria and Hunters Group of Nigeria are on their toes. People should go about their normal activities without fear.
The Government will leave no stone unturned in ensuring security of live and property of our people."
Meanwhile, Osun State government has assured residents of safety of students in the state.
A state signed by the Commissioner for Information and Civic Orientation, State of Osun, Hon (Mrs) Funke Egbemode, said there's no iota of truth in this regard as it is a mere rumour.
She said, "
the state government of Osun has viewed with concern the growing state of fear and apprehension  in the minds of residents of  Offatedo community and its environs over the current state of insecurity there.
"there's no iota of truth in this regard as it is a mere rumour.
" however,the state government has taken necessary measures with the immediate deployment of contingent of  security agencies to the area to forestall any likely breakdown of law and order as well as to allay the fears and anxiety of the residents.
"government is also  using this medium to state emphatically  that    normalcy has since returned to the ofatedo  area the its environs.
"consequently,the governor of the state of osun,mr Adegboyega Oyetola is appealing to the  residents of Ofatedo community  and its environs  to continue to  go about their normal daily businesses devoid of fear, tension and anxiety.
" the state government of osun warns rumour mongers to desist from all acts that can lead to any breach of the peace the state is enjoying. "