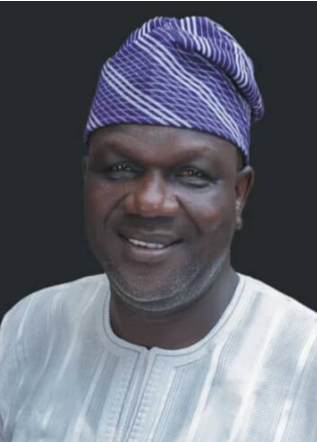 Community
Ikorodu LG boss distributes office items to mark 100 days in office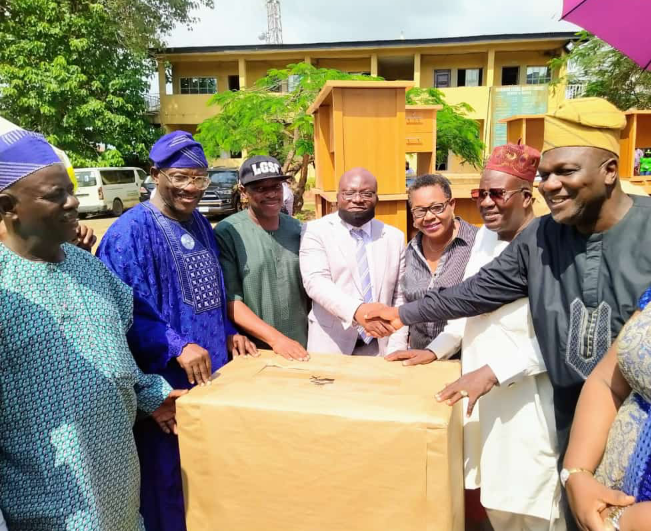 THE Executive Chairman of Ikorodu Local Government  Mr Wasiu Adesina has distributed 100 office chairs and tables all departments in the council, for enhanced productivity in the council and to boost their morale.
He did this to mark his 100 days in office at the council Secretariat in Ikorodu Lagos.
The distributed items include furniture materials and office tools.
The chairman was sworn in on July 26, after a keenly contested election.
While distributing the materials, he said, "the local government in its bid to improve the lives of staff releases the sum of N300,000 every month for the staff welfare to take care of the staff needs.
"In the past 40 years, the local government has had no facelift, most of the offices have less or no table and chairs, so we have renovated the secretariat to a modern standard. 
"Today we are happy to inform you that the local government has purchased and will distribute 100 office tables and chairs to all departments.
"The civil servants are the bedrock of any organisation and as such they needeed to be catered for.
"For these 100 days in office, our administration chooses to focus on soft projects like empowerment, job creation, sport development and structural review of local government activities.
"We will also embark on sizeable number of roads and school rehabilitation with preliminary fixing of our health services basic needs," he said.
Also speaking, Engr Abiodun Orekoya, Commissioner 1, Lagos State Civil Service Commission, commended the chairman in his quest to improve the welfare of his workers despite paucity of funds.
According to him, most of the councils in Lagos are viable with ample resources to survive so they should improve on their internal revenue adding that there were lots of untapped resources around them.
He said that it is important to encourage the staff for  productivity and also to bring money into the council unlike in the past when the money was being embezzled.
"The chairman has done excellently well, taking into cognisance that Ikorodu is not one of the rich local governments.
"He has started with workers welfare and that gives me the assurance that he is going towards a fantastic tenure.
"For him to achieve this, he has to make the staff comfortable so that they can work diligently for better results.
"They have to improve on their revenue generation by exploring all the available untapped resources."
Similarlly, the chairman organised a sendforth ceremony for some management staff who were deployed to other local governments as mandatory routine posting.
Among the beneficiaries, Mr Kunle Dipe, former council manager commended the chairman for the gift and urged other staff to be diligent in their work for good recommendation.
The management staff includes Mrs Oliyide Prisccilia, council engr, Mr Ojikutu Olamide, council treasurer, Mrs Unneye Rosemary, head of information unit, Mr Banire Olaolu, Head of procurement unit, Mrs Sherifat Anifowose, head of education unit and Mr Lawal Rafiu, Head of human resources