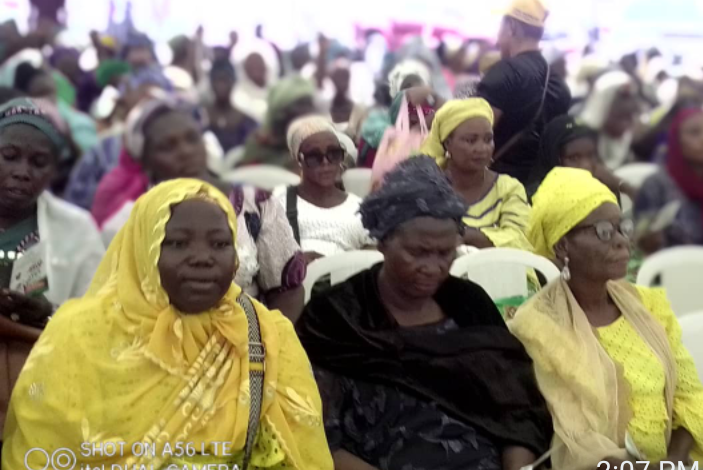 Community
Ikorodu LG boss prays for peace, security in Nigeria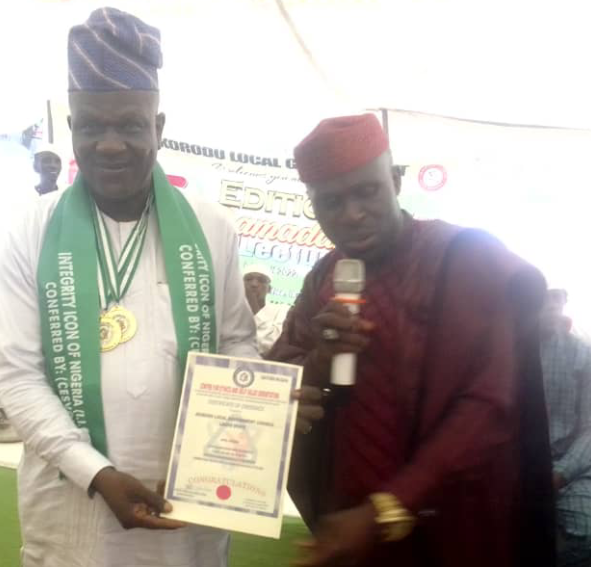 THE Chairman, Ikorodu Local Government, Hon. Wasiu Adesina has urged Muslim faithfuls to use the Ramadan period to pray fervently for love, unity and peaceful co-existence in the country.
Adesina disclosed this during the 3rd edition of Ramadan prayers by the local government and 'IRADAT Muslim faithfuls in Ojogbe area of Ikorodu, Lagos.
He urged residents to extend good virtues of sharing love, support for one another, forgiveness and sacrifice for the betterment and development of Ikorodu community and Lagos State.
"Ramadan fasting has allowed both Muslims and Christians to pray to Almighty God for peace, unity security and development of Ikorodu and the country at large.
"During this period, we need to forgive ourselves, move away from things that are not of good virtues and unite with ourselves for growth and development of Ikorodu,"
Ramadan is a sacred month devoted to fasting and prayers by Muslims to receive blessings from the Almighty God.
"Some Christians also tap into the blessings of the season as they joined their Muslim friends and groups to observe the Iftar (breaking of fast) despite their religious differences.
"It is high time we embrace ourselves and work towards the same goal of growth and development in our society," he said.
Adesina, however, said the Local Government has made a frantic effort in ensuring that insecurity in Ikorodu becomes a thing of the past.
According to him, memorandum of understanding has been signed with a consultant on security to fine-tune a lasting way of ensuring that Ikorodu crime rate is reduced to the barest minimum.
He said that the council would also initiate a Joint taskforce that would engage in a 24 hours surveillance of the entire community.
Adesina said basic amenities would also be provided to cushion in their efforts.
"The local government has contracted a consultant on security to design laws that will stand as a guide to everybody.
We will not rest on our oars until we ensure that criminals are flushed out of our community.
The Al-Imam of IRADAT Islamic Society, Dr Shakirudeen Akanni, urged Muslims to do their best to be open because we believe that God frowns at anybody who engages in criminality.
During the prayer, the chairman was confferred with an award of "Integrity Icon of Nigeria" by a Non Governmental Organisation, Ethics and Selve Value Orientation) based in Lokoja, Kogi State.
Similarly, the Vice Chairman, Hon. Princess Folashade Olabanji-Oba also recieved award of "Ambassador of Ethics and Conscience" as well as the Council leader, Hon. Adebowale Ajayi, who was conffered with the same award.