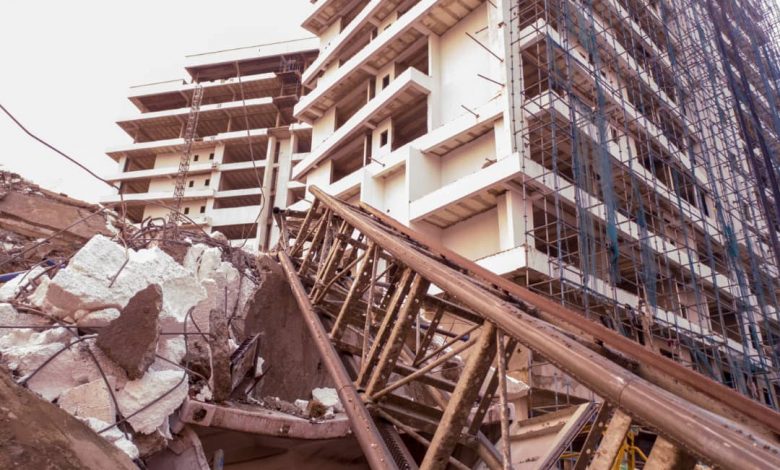 A TRENDING video on the social media has revealed how Femi Osibona, the developer of the collapsed 21-storey building in Ikoyi, Lagos was arrested for resisting sealing off his project by Lagos State Government.
The video was recorded on July 2020 which shows some government officials sealing the property. 
In the viral video Femi was wearing a regalia and was surrounded by his aides.
He was said to be arrested by Lagos State Government officials at the site of the building which collapsed in Lagos on Sunday.
With the help of some mobile Policemen, he was said to be resisting the arrest and attempts to inspect the construction work by the officials.
He was reportedly released same day on "directives from above".