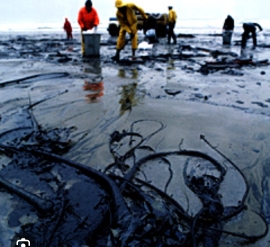 Community
Investigators visit Bayelsa oil spill site
CITIZENS COMPASS—A multi-stakeholder Joint Investigation Team has moved into Peremabiri in the Southern Ijaw Local Government Area of Bayelsa State "to determine the cause and the impact" of the underground oil spill that occurred in the community's environment.
This was contained in a statement signed by a spokesperson for the Shell Petroleum Development Company of Nigeria Limited, Mr Michael Adande, on Thursday.
He said the joint investigation team was led by the National Oil Spill Detection and Response Agency.
Adande said the team also included the operator (SPDC) and representatives of the host community.
Recall that the community had claimed that the oil leak occurred on October 3, 2023, from a facility operated by the SPDC.
According to them, the incident happened around the oil firm's Diebu Creek flow station and spilled crude oil, aided by floodwaters, had spread wide into the river and surrounding swamps of the marine ecosystem.
Several farmlands, including economic trees and crops as well as the marine environment, had been gravely impacted by the incident, which the community folks believe was caused by equipment failure.
The Peremabiri Community Development Committee Chairman, Basil Young, the Assistant Women Leader, Favour Morgan, and the Youth President, Benjamin Ebinibo, on Wednesday, lamented the damage caused by the incident and called for the clean-up of the environment and payment of compensation.
Adande, however, explained that joint investigation visit to a spill site was a requirement of law.