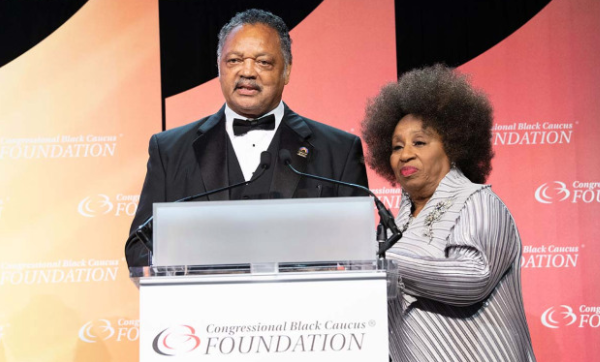 DESPITE taking the Pfizer Covid-19 vaccine, leading United States politician and civil rights activist, Reverend Jesse Jackson has been admitted into hospital alongside his wife, Jacqueline after testing positive for COVID-19.
Jackson took the Pfizer COVID-19 vaccine in January.
The well publicized vaccination of the civil rights leader was meant to give encouragement to Black Americans to take the vaccine.
A statement issued by Jackson's political outfit, the Rainbow PUSH Coalition said that he and his wife Jacqueline Jackson, 77, were admitted to Northwestern Memorial Hospital in Chicago. No update has been given on the condition of either patient.
The statement, however, advised that anyone who has been around either person in the last five to six days is advised to quarantine in line with Centers for Disease Control and Prevention recommendations.
Doctors are currently monitoring the condition of both," the organization said. "Anyone who has been around either of them for the last five or six days should follow the CDC guidelines."
The civil rights leader was admitted to Northwestern for "abdominal discomfort" and underwent gallbladder surgery. Jackson spent three weeks at a rehabilitation center for a "short period of exercise and therapy," because of his Parkinson's disease, according to Rainbow PUSH.
Jesse Jackson was the first black person to run a major campaign for the presidential ticket of either of the two major political parties in the United States. His 1984 run was, however, unsuccessful as he lost to Walter Mondale.
Mondale eventually lost in one of the most humbling defeats recorded by the Democrats in the hands of the Republicans who had President Ronald Reagan as its candidate.