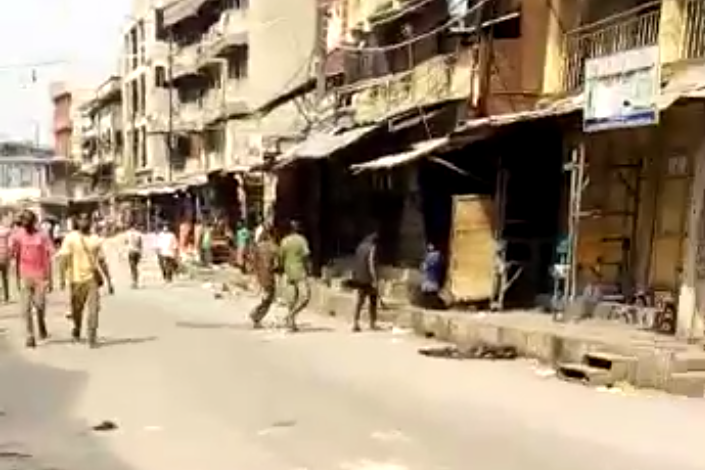 General News
Kosoko Royal Family distances self from Lagos Island unrest
THE King Kosoko Royal Family in Lagos Island, Lagos State, has distanced itself from the recent unrest in the area which claimed some lives and injured many.
The family also condemned some social media reports which labelled the unrest as, ' Idumota Vs Kosoko' saying the family is not in anyway connected with the incident.
A statement jointly signed by the representatives of the family, Prince Abiola Olojo-kosoko, Oloja of Lagos (Elect) for the Palace of the Oloja of Lagos and Alhaja Mutiat Ashabi Alli-Balogun,
Family Head of King kosoko Royal Family reads, "
It is with great dismay that the King Kosoko Royal family and the Oloja of Lagos Chieftaincy Family wishes to be detached from the 19th of January 2022 Lagos Island unrest titled "Idumota Vs Kosoko".
"It is of importance to state here that the king kosoko royal family is not an organisation but a reputable Royal / Chieftaincy family in Lagos State and three other west Africa countries. And as such does not have anything to do with the 19th of January 2022 Lagos Island unrest orchestrated by some street gangs for selfish reasons,which we believe the Nigerian Police force are still investigating.
"We hereby wish to dis associate ourselves from the unrest and we shall appreciate that the general public desist from the claim that kosoko is in anyway part of the unrest."
Recall that some parts of Lagos Island were grounded on Thursday, 19 January, after some hoodlums went on rampage in the area maiming and killing innocent lives.
However, a detached team of Nigeria Police and local vigilante team were able to restore normalcy to the affected areas.
The incident is currently being interogated.