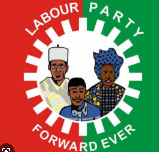 Politics
Labour Party attacks Tinubu over Emefiele's arrest
CITIZENS COMPASS – FOLLOWING the arrest of suspended Governor, Central Bank of Nigeria, Godwin Emefiele, the Labour Party has asked President Bola Ahmed Tinubu to investigate the Independent National Electoral Commission (INEC), rather than Emefiele.
Obiora Ifoh, National Publicity Secretary of Labour Party disclosed this in a statement on Saturday, June 10, 2023. .
The opposition party stated that it is disturbed by the decision of Tinubu to suspend Emefiele without recourse to the National Assembly.
The party believed that Emefiele is paying for his sin against Tinubu by disagreeing with him on the implementation of Naira Redesign Policy.
"Most Nigerians will not forget in a hurry the famous Naira redesign policy initiated by Emefiele primarily to check vote buying in the last general election. A noble policy which a particular candidate then unfortunately believed was targeted at him. To him, it was it was a mortal sin which cannot be forgiven and must be punished. Labour Party believes that Emefiele, a fall guy, is paying for his "sin".
"The government said the suspension of Emefiele is 'sequel to the ongoing investigation of his office and the planned reforms in the financial sector of the economy'. If indeed, there is any government agency that should be investigated with this utmost urgency, should it not be the Independent National Electoral Commission, INEC and its Chairman, Prof. Mahmood Yakubu? This is the institution that is responsible for the mockery of our democracy", the statement reads. 
Recall that Tinubu's government had suspended Emefiele on Friday.
Emefiele was subsequently arrested by the Department of State Security Service.