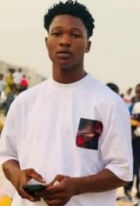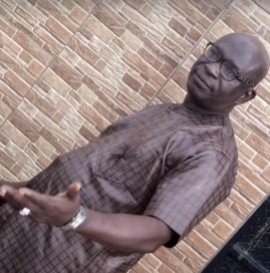 CITIZENS COMPASS – THE Commissioner of Police, Lagos State Command, CP Idowu Owohunwa, has approved the derobing of an Inspector, Kabiru Oyeyemi, fot allegedly fired the shots that killed a generator repairer in Oregun area of the state.
Citizenscompass had reported that Bakare Idris, was killed on Sunday, May 28, 2023. 
In one of his tweets on Wednesday, July 5, 2023, spokesperson of the Command, Benjamin Hundeyin, said the CP assured Lagosians of his unwavering determination to police the state within the dictates of rule of law, civility and respect for human life. 
According to him. the recommendation for dismissal of Inspector Kabiru Odeyemi was approved on Thursday and this paves way for his arraignment which will take place on Friday, July 7, 2023.
Recalled that Citizenscompass had reported that the bereaved father could not speak with Citizens Compass when contacted but Idris' cousin, Tobiloba Bakare gave a blow-by-blow account of what led his brother to die of stray bullet, courtesy of a trigger happy police inspector, Kabiru Odejimi attached to Alausa Division. 
According to him, the incident occurred on Sunday, tMay 28, 2023 same day an event took place on Ibijoke Street, a neighbouring street to Baale where Idris was a guest. 
Tobiloba said Kabiru was known for carrying out illegal raids and was said to be doing this at the nearest bus-stop when he pulled his trigger thrice scaring residents especially some guests who were returning from the party. 
One of the bullets was said to have travelled to a disyance and hit Idris who was about to enter his house at Baale Street.
Tobiloba said the deceased slumped immediately and blood flowed on his body with his clothes soaked with the blood. 
Despite the situation he found himself, Idris was said to have garnered strength shouting in Yoruba Language, " Oga Kabiru, E ti yin'bo fun mi" (Oga Kabiru, you have shot me). 
Immediately, we assisted him to a nearby health center for First Aid Treatment but before the health center could open its access gate, the inspector drove down to the center and prevented Idris from gaining entrance. 
"He cocked his gun again and pointed it at Idris but later rescinded, pulled Idris with his clothes, dragged him into his vehicle and zoomed off. 
"With uncertainty staring us at the face, we headed for his station but he was said to be off duty. 
" As we thought about way forward, the Divisional Police Officer (DPO) who noticed our anxiety invited us and attended to us. 
" We gathered information that the inspector's place of assignment is the Tollgate area of Lagos/Ibadan Expressway. "We were told that he had no business on the streets and his action was illegal. 
The DPO in his kind gesture put a call across the inspector asking him to present Idris dead or alive and his response was that our brother had been dumped at LASEMA Emergency Centre on the expressway. 
" With this green light, we all rushed to the emergency center. 
Untimely death 
" On arrival, we met my brother in the pool of his own blood gasping for breath. 
" He died shortly after afterwards right in our presence. 
"Many thoughts filled our hesrts:How could the policeman do this to us? How could he have killed a prominent youth? 
" We cannot celebrate Democracy Day like others. My family mourns. "Said the bereaved cousin. 
Effort to reach the spokesperson, Lagos State Police Command was unsuccessful at press time
Citizens Compass gathered that the trigger happy Corp will be derobed on Tuesday, June 13, 2023 but this seems to have been delayed till Thursday. 
Hundeyin in his tweets on Wednesday, said, "The recommendation for dismissal of Inspector Kabiru Odeyemi was today approved. 
This paves way for his arraignment which will take place on Friday, July 7, 2023.
The Commissioner of Police, Lagos State Command, CP Idowu Owohunwa, assures Lagosians of his unwavering determination to police the state within the dictates of rule of law, civility and respect for human life. "