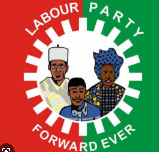 Politics
Lamidi Apapa explains N500m bribe to dismantle Labour Party
CITIZENS COMPASS – Labour Party's factional National Chairman, Mr Lamidi Apapa has opened up on claims that he collected N500 million to act as a mole in derailing the party's bid to validate its claims that Peter Obi won the 2023 presidential election.
The factional chairman has denied the allegation. 
Speaking on Arise News Television's Good Morning on Thursday, May 18, 2023, he said that despite his assertion that Peter Obi sponsored the attack against him at the tribunal hearing on Wednesday that he remains Obidient and would support the legal process to make him president.
He said that if Obi becomes president that his life would be better.
Citizens Compass reports that Lamidi Apapa faced strong questions from the trio of Dr Rueben Abati, Rufai Oseni and Ayo Mario-Ese.
He said: "I am not a mole in Labour Party and if anybody is saying I am a mole that person is simply being mischievous and the statement is incorrect. What transpired yesterday was that I went to the court to assert my authority as the Acting National Chairman of the party.
"After the hearing as I was moving out the thugs brought by Abure and Obi confronted me, they abused me, humiliated me, removed my cap, and beat me.
There was a pre-court meeting that took place a day before the court when my team went to see Peter Obi's group and they confirmed it that if I should appear in court that they were going to deal with me and they actually did it.
"I want to repeat to the entire world that I did not collect a kobo from anybody and if anybody has evidence to prove, let that person come forward and show the world how much I collect(ed).
The embattled factional chairman also sought to distance himself from letters written to tribunals asking to withdraw Labour Party lawyers. He said that he did not sign any letter to that effect despite the letters to that effect from his allies in his faction being read out. 
Asked why he was pushing forward the crisis that could impact negatively on the party's case in the Presidential Election Tribunal, Lamidi Apapa said all he was out to do was to push his case as the acting national chairman irrespective of the consequence on the tribunal. He said that the case of Obi could not stop him from pushing forward his claim as national chairman.
He, however, insisted that despite the failure of Obi to recognize him as the acting national chairman, he stood behind the move for Obi to claim his mandate as president in the court.
"I am fully behind Obi's mandate. I am fully Obidient. If Obi wins his mandate, I think my life will be better than it is now," Lamidi Apapa said in pushing through his claim as chairman of Labour Party.