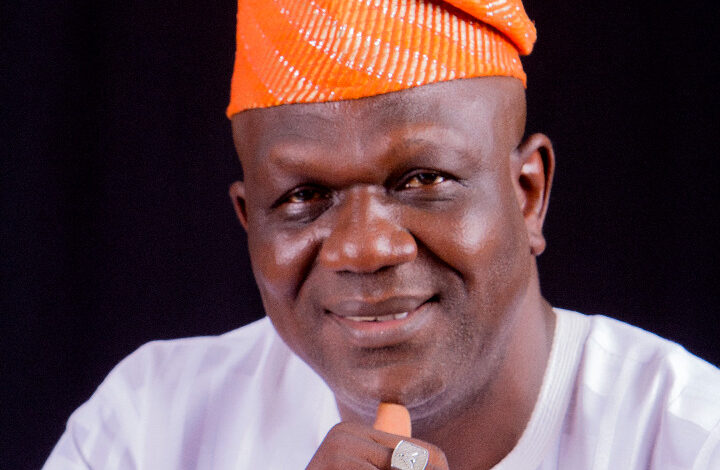 Politics
LG poll: WADESH Campaign Group appreciates stakeholders on successful primaries
The Wasiu Adesina Campaign Group (WADESH), on Wednesday, appreciated stakeholders on successful primaries and urged members to work together in ensuring victory during the upcoming general elections.
WADESH disclosed this during a press briefing organised by the group at the party Secretariat at Flamingo in Ikorodu, Lagos.
The Director General (DG) WADESH Campaign Group, Mr Adeleke Akadri, popularly called Sayleke, said the group was overwhelmed by the massive turn out of members who demonstrated enthusiasm to cast their votes for Hon. Wasiu Adesina for 2nd term.
He said, "On behalf of Hon. Wasiu Ayodeji Adesina, we sincerely and respectfully appreciate our GAC fathers, leaders, political office holders, Councillors, Wadesh Team, the entire party members, Iyalojas, CDC, CDAs, Arewa Community, Ndigbo, South South and religious Leaders in Ikorodu.
"Most Importantly, we wish to thank our royal father and the Baales, NURTW, RTEAN, TOAN and the Good people of Ikorodu Local Govt, the list is endless.
"It was a bolt out of the blues for those who attended the party primaries across the seven wards of Ikorodu Central.
"we are overwhelmed by the massive turn out of members who demonstrated enthusiasm to cast their votes for Hon. Wasiu Adesina for his 2nd term bid.
"The massive turn-out is an indication that our aura are compatible with the masses, we thank you all," said Adeleke.
According to him, "Hon. Adesina is encouraged by your conviction to trust and support his dream and developmental agenda to entrench a paradigm shift in socio-political economic development of Ikorodu to become an enviable Local Government in Lagos state in particular and Nigeria in general.
"Hon. Adesina has been positively advancing the trajectory of Ikorodu heritage which he envisioned and working towards the actualisation of the dream for the benefit of the people of Ikorodu," he said.
He added that the massive turn out on Saturday, May 29, 2021, during the All Progressives Congress (APC) primaries is a demonstration of the trust and confidence the good people of Ikorodu has in the ability of Hon. Wasiu Adesina to deliver on his mandate.
"With this, Hon. Adesina Is encouraged to invent more innovative programmes that will have direct impact on the masses, his determination is to deliver on his mandate is unwavering.
"At this juncture, Permit me on behalf of WADESH Campaign family to appreciate all aspirants for their forthrightness," said the DG.
According to him, Hon Adesina is assuring all aspirants of his commitment to run an inclusive government.
He said the Chairman's door is open and willing to embrace noble ideas that can be beneficial to the people saying, "This is just the first stage. Now that our party has spoken , we all know that the party is supreme and the decision of the party is sacrosanct and should be respected.
"I urge you all to join hands in ensuring victory at the general elections for the progress of our party and the betterment of Ikorodu Local Government.
"On this note, let me appeal to all to join hands to build a peaceful community that will work for us and that we can be proud of,"
"Therefore, we urge you all to support the numerous developmental plans of this administration.
"I hereby appreciate everyone for their contributions, support and love towards Hon Adesina and his team." He added.