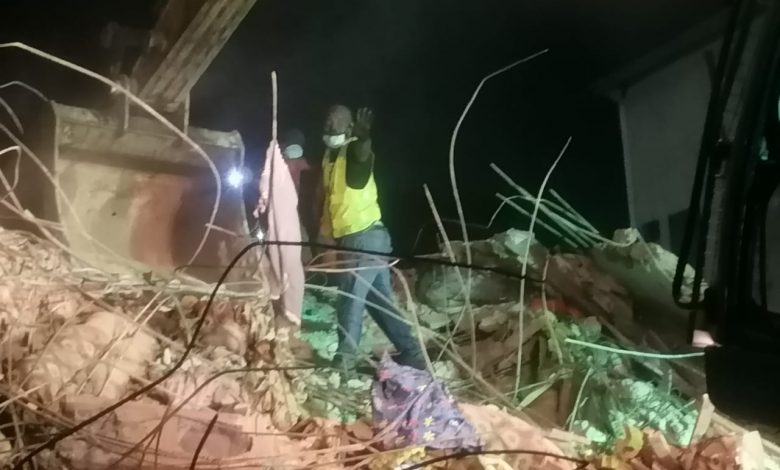 Community
Many trapped, 20 rescued as three-storey building collapses in Lagos
Many trapped, 20 rescued three-storey building collapses in Lagos
At least, 20 people were rescued in Ebute-Meta, Lagos, after a three-storey building collapsed in the area.
Reports said many others were also trapped during the incident as rescue operation were ongoing at press time.
A yet to be ascertained number of fatalities have been recorded which include a 28 years old boy, David whose mother was selling bread in the area and an elderly woman identified as Mama Tahini.
The building located at Number 24, Ibadan Street, reportedly caved in at about 9pm on Sunday.
Some occupants of the building were still trapped as at the time of filing this report.
Operatives of the Lagos State Fire and Rescue Service, the Lagos State Ambulance Service (LASAMBUS), the Lagos State Building Control Agency (LASBCA) and National Emergency Management Agency NEMA, were at the scene of the accident.
The state fire service said: "An alert of a collapsed of a three storey building by 32 Ibadan Street, Ebute Meta was received at 21:48 hours, Sunday with Lagos State Fire and Rescue Service already at the scene.
"Search and rescue ongoing with updates to follow, please."
NEMA Coordinator, Lagos State Territorial District, Ibrahim Farinloye confirmed the incident.
Similarlly, Adeseye Margret, the Director of the Fire Service confirmed the incident.