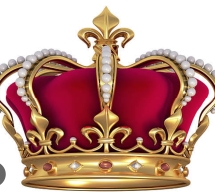 Community
Monarch bags 10 years jail term for cutting trees 
.. church hails judgement 
CITIZENS COMPASS – A  traditional ruler in Ondo State, Oba Adewale Boboye, has been sentenced to 10 years jail term for unlawfully destroying some palm trees and food crops in the state. 
He is the monarch of the Ode Community in Akure North Local Government Area of the state. 
A Magistrates Court sitting in Osi area of the State, delivered the judgement yesterday. 
He was arraigned before the court on six-count bothering on felony to wit malicious damage.
The prosecutor, Sergeant Ajiboye Babatunde, told the court that the convict, and others at large at the 'Pastorate and Laity of The Apostolic Church Nigeria, along Ado Ekiti Road Igoba, Akure North conspired to commit felony to wit: malicious damage.
He also informed the court that the convict unlawfully demolished the perimeter fence of the pastorate and laity of the church, valued at about N1 million, demolished the palm trees and food crops valued at about N5 million, and demolished the signpost of the church.
He added that the convict, when arrested, could not give a satisfactory account to the police.
According to the prosecutor, the offence contravened sections 516, 451, 249(d), and 81 of the Criminal Code Cap 7 vol. 1, Laws of Ondo State of Nigeria 2006.
However, the monarch, through his counsel, Adeola Kayode, denied the allegations levelled against him and urged the court to temper justice with mercy.
In her ruling, the magistrate, Mrs Bukola Ojo sentenced the convict to 10 years after she found him guilty of the charges against him.
According to the judgement, the court convicted and sentenced the monarch to imprisonment for two years in count one with an option of a fine of N20,000.
On counts two and three the convict got two years each with no option of fine while he bagged another one year in jail with an option of fine of N10,000.
On count five, he was sentenced to imprisonment for two years with no option of a fine. On count six, the defendant was sentenced to jail for one year with an option of a fine of N20,000.
The court however awarded the sum of N5 million naira as compensation to the complainant for the damage to the perimeter fence, palm trees, and other crops, and said if the convict could pay the compensation sum the imprisonment would be vacated. The imprisonment is to run concurrently. 
The property in question, was said to have belonged to The Apostolic Church located along Ado Ekiti Road, Igoba in Akure.