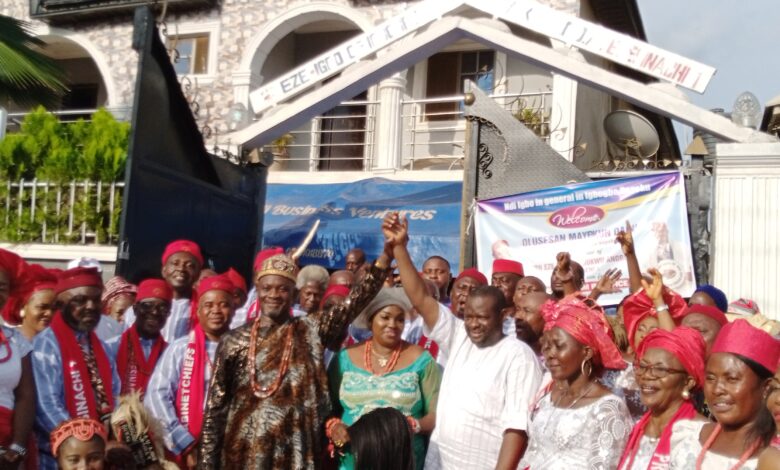 The Igbo Community in Igbogbo/Baiyeku Local Council Development Area (LCDA), Ikorodu Division, Lagos State, on weekend, endorsed the candidature of the incumbent chairman of the LCDA, Comrade Olusesan Daini, for the second term during the upcoming local government elections across the state.
This is just as the Chairman reiterated his commitment to maintain cordial relationship with Ndi Igbo under his jurisdiction.
This took place during a visit by the Chairman to the Ndi Igbo General of the LCDA, at Okechukwu Anorue Avenue, Morekete, off Igbogbo/Bayeku Road.
Daini will be contesting under the platform of the ruling political party, All Progressives Congress (APC), during the July 2021 elections.
While welcoming the Chairman and entourage to his palace, His Royal Highness, the Ezesinachi 1, Dr. Okechukwu Anorue, Ezesinachi 1, urged him to carry out an all inclusive government in order to build a virile and formidable leadership during his second term administration.
The monarch seized the occasion to admonish the chairman to look into the plights of the Ndi Igbo.by enhancing the political structure of the entire Igbogbo/Baiyeku as well as creating avenues for Igbo traders to boost the economy of the LCDA.
Ezesinachi said he was ready to garner his experience as the 'Babaloja of Tejuoso Market' to build on the existing market structure of the LCDA which will be beneficial to all and sundry. He said, "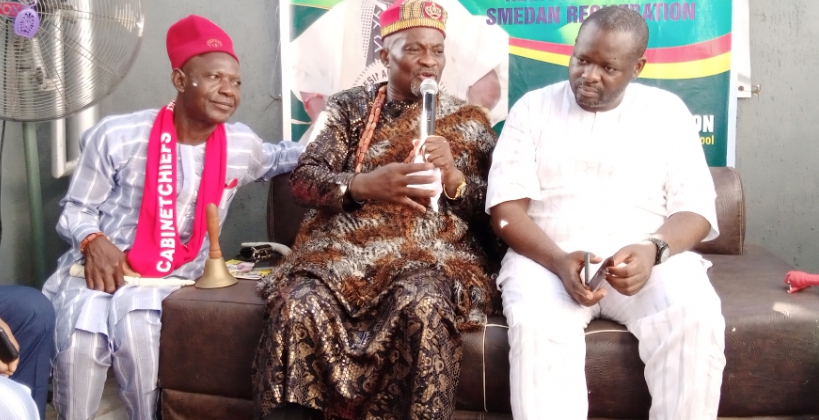 From Left: The Onowu of Igbogbo/Baiyeku, Chief Austin Igwe, Dr. Okechukwu Anorue and Comrade Olusesan Daini
According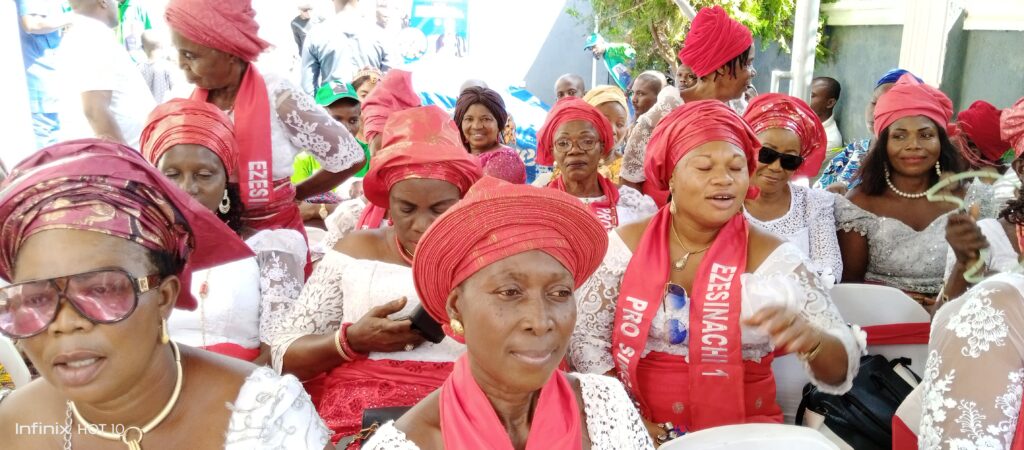 to him, "I have seen your contribution to the socio-economic aspect of the LCDA, it is time to work alongside the Ndi Igbo to improve on the peaceful co-existence in the LCDA.
I am .glad that you are our son -inlaw and I can see the quality you are made of especially in the transformation of Igbogbo Market and the council secretariat. By God's grace, I was instrumental to the transformation of Tejuoso Ultra-modern Market and the same method can be applied to Igbogbo Ultraodern Market in order to boost the economy of our community,"
Responding, Comrade Sesan Daini said he was part and parcel of the Ndi Igbo by virtues of his 14 years old marriage.
He stressed the importance of Igbo community to the socio, economic and political development of a nation saying, "paying a visit to this palace would not have been easy if not for the cordial relationship I have with the Ndi Igbo. I know what it takes to gather yourselves together for this visit and I promise not to take things for granted.
I am happy to inform you that I am returning unopposed, despite that, I will always remember this visit and the heroic welcome you have given me today." He added.
In attendance were the General Manager, Tejuoso Properties, Dr. Edward Stevenson, the Ugo Eze of the kingdom, Pat and palace chiefs among others.