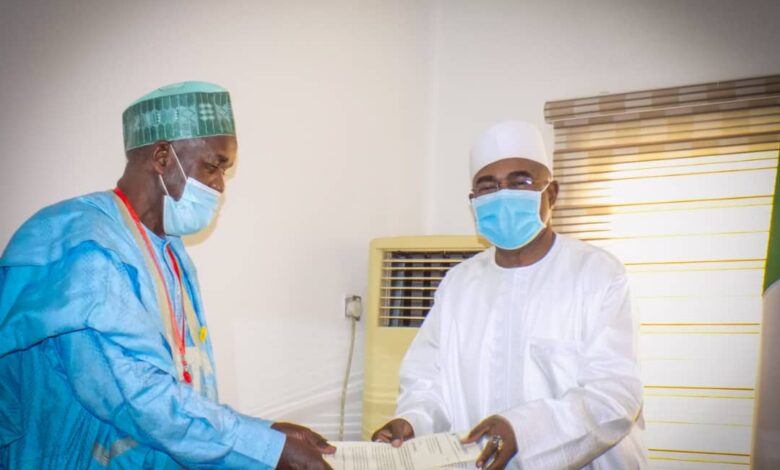 General News
News
NDLEA lauds DEFENDER, as online medium drums support for agency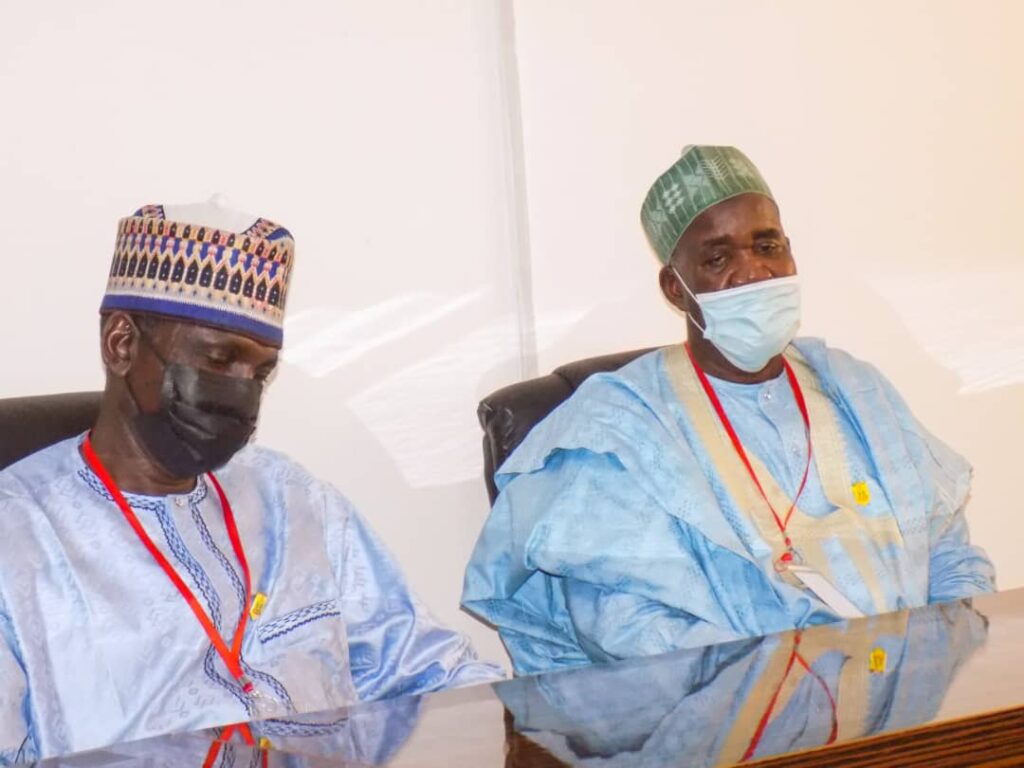 By Paul Rosanwo
The National Law Enforcement Agency (NDLEA) on Thursday, applauded The DEFENDER online publishers for their impact in online journalism promising its unflinching support to the medium.
The agency also condemned incessant killings in Nigeria saying that many killers in the country are usually under the influence of drug.
Speaking during a courtesy visit by the publishers of The DEFENDER, the Nigeria's anti-narcotic agency in the Federal Capital Territory, Abuja, the Chairman/Chief Executive Officer of the  agency, Brigadier- General Mohamed Buba Marwa (Rtd), noted that he had been following the online newspaper's reports to see how it is trending in the  nation.
The former Military Governor of Lagos State, said, infact, that our professional colleagues and security officers to the two AIGs are behind this great media work for the good of Nigeria makes it further more commendable." he said.
Explaining the role of drug abuse in the insecurity that any nation can be afflicted with, especially as currently being witnessed in Nigeria, General Marwa said, "There is nothing that can make somebody go ahead and kill fellow human beings if not that he is under the influence of drugs."
He, therefore, called on the media to collaborate with his agency, saying "we need you in making sure that our country is safe and free of drug related criminalities".
Joining the NDLEA Chairman to receive the visitors were his Director of Media and Advocacy, Mr. Femi Babafemi, and Director of Intelligence, Mr. Sunday Zirangey
Earlier, publishers of The DEFENDER,  led by President of the media organisation's Advisory Board, AIG Mu'azu Idris Hadejia (Rtd), accompanied by another Board member, AIG Mohammad Mustafa (Rtd) and Prince Bashir Adefaka, extrayed the roles of the media in nation building saying, " any media organisation will agree with us that collaborating with a good security agency like NDLEA at this time is a better way to be part of making Nigeria better and, so, we are here to commend you and your team that your performance in the last 100 days in office is more than satisfactory to us,"
Before presenting the Commendation Letter to General Marwa, The DEFENDER President, AIG Mu'azu Idris Hadejia, a member of the national institute (mni), Member of the Federal Republic (MFR), told the NDLEA boss that "you are known not just now that you are NDLEA boss. Your days as a military governor of Lagos State will continue to echo in the memory of all. When you were the governor there, I was AC Works, then I later became DC and CP Works before I was posted to Force Headquarters in Abuja here, where I became AIG Works and, years after, I retired in 2012. So, you are known to us not just today and I must say that you are doing well.
"Your achievement is well noted in Nigeria, hence we are here to hand over to you today, a letter of commendation to that effect," he said.
Also speaking, AIG Mohammed Mustafa, who is also a member of the National Institute (mni) said"the responsibility to curb the menace should be in the interest of all," he said.
The letter commending the agency's boss, his commanders and staff read in part:
"This is to point out the fact that your energy to excel in any given public and private responsibility for the good of Nigeria is not in doubt, considering how you revolutionized peace, security and development, even as military governor, in the Centre of Excellence and handed over a greater Lagos to the civilian Administration upon return of democracy on May 29, 1999.
"Your appointment by President Muhammadu Buhari in January this year.2021 as Chairman/Chief Executive Officer of NDLEA, therefore, not only provided us to see the Marwa Energy at work once again but also can better be described as round peg in round hole in the quest for achieving a Nigeria free of illicit drugs and drug related businesses, no matter how lucrative and induced crimes, no matter how powerful the people behind them.
"We can say 'OPERATION SWEEP IS BACK' (now beyond Lagos) in Nigeria.
"As for us at the Defender Media Limited, like you have seen us collaborating with your Agency by our publication, The DEFENDER, …defending the truth and national integrity! –
"we make bold to pronounce that you are doing very well by fighting the major catalyst that are giving wings to terrorism, banditry and other criminalities across the country,"
"Therefore, we must and should continue to support you to the best of our information management capacity," the media Board said in the letter jointly signed by its President and Editor-in-Chief.
Photo caption: From Right:
Chairman/Chief Executive Officer NDLEA, Brigadier General Mohamed Buba Marwa (Rtd), being presented a letter by President of the Advisory Board of The DEFENDER Newspaper, AIG Mu'azu Idris Hadejia (Rtd).