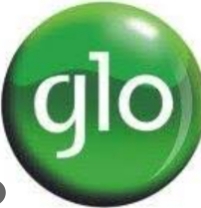 Entertainment
New edition of Globacom-powered African Voices airs this weekend 
CITIZENS COMPASS —A new edition of the Globacom-sponsored African Voices Playmakers on CNN International will go on air this weekend. It will feature two renowned chefs, Georgiana Viou from Republic of Benin and Ayushi Gooroochurn  of Mauritius. 
Viou is well respected for her exquisite French cuisines which reflect her Beninese roots in France where she lives. When she left Republic of Benin for Paris, France, her plan was to become an interpreter. However,  she found herself working in the culinary business. By March this year, her skills had attracted so much attention that Michelin Guide, the bible of gastronomy, awarded her a star for her cuisine at "Rouge," a restaurant in the southwestern French city of Nimes.  The Michelin star was bestowed on her in recognition of her "singular cuisine … celebrating her Mediterranean environment and Benin roots."
The 42-year-old mother of two  and self-tutored chef was a candidate on  the popular TV show Master Chef only to emerge a member of the jury on the same programme in less than five years.
The second guest, 34-year-old Ayushi Gooroochurn, "Chef Yu", is the youngest executive chef in Mauritius. She paints a unique culinary identity using an inventive palette of tastes and flavours. She is the Executive Chef at the Constance Belle Mare Plage Hotel in Mauritius where she and her team have been awarded certificates of appreciation for their masterpiece culinary presentations. 
Viewers will be treated to their success stories on African Voices Playmakers on Saturday at 8.30 a.m. Repeats will air the same day at 2.00 p.m. and on Sunday at 4.30 a.m., 7.00 p.m. and Monday at 4.00 a.m. The same edition will be repeated on Saturday, next week at  8.30 a.m., 12 noon, on Sunday at 4.30 a.m., 7.00 p.m. and on Monday at 4.00 a.m.