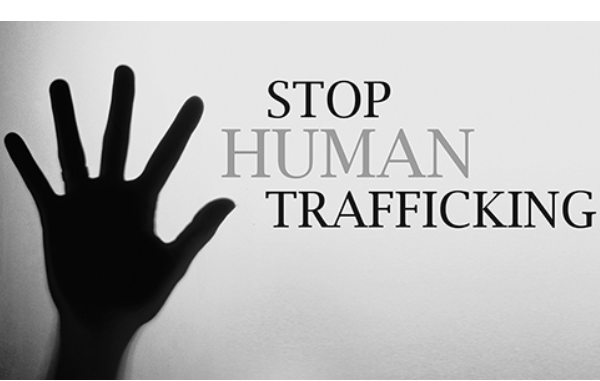 By Ade Oye
A 20 years old Nigerian lady (names withheld) trapped in a prostitution camp in Ghana has raised the alarm over threat to her life by an agent who facilitated her travelling.
Following the alarm, Journalists International Forum for Migration (JIFORM), has petitioned the National Agency for the Prohibition of Trafficking in Persons (NAPTIP), and other stakeholders to come to the rescue of the lady.
JIFORM President, Ajibola Abayomi in a statement, said the lady, trafficked since March 2020 pleaded that she was tired of prostitution and endless demands from her trafficker up to the tune of over a Million Naira out of which she had been forced to remit N300,000.

According to her, the amount imposed on her was in their agreement before she was trafficked.

In a Save Our Soul (SOS) petition filed by Ajibola Abayomi, containing the full identity, location and contacts of the victim with the NAPTIP, the Federal Ministry of Foreign Affairs, Nigeria embassy in Ghana, Ghana Immigration Service, the lady expressed her desire to return home saying she was ready to be reunited with her family provided her security would be guaranteed.

JIFORM President lamented the pathetic story of the lady, called for passionate and urgent attention from NAPTIP in order to restore both her mental and psychological conditions.

"I decided to take up the matter after interviewing the trafficked lady. I urge NAPTIP to conduct further investigations on the issue and return the lady home.

"All the details of the victims including her telephone number and current residential address as well as that of the agent had been forwarded to the relevant authorities for prompt action. My interactions with the suspected agent suggests NAPTIP need to take a drastic step" he said.

The victim who was desirous of greener pastures abroad was said to have been lured to Ghana by a friend who took her to the agent that promised her a befitting job in return.

Disturbed by the development, her aunt, Miss Sarah Amanabo, narrated how the lady got trapped.

She said the victim eloped without her consent thereby causing serious apprehension within their family since 2020 and in the process, her father died

"My niece is a subject of concern. She went along with a friend for greener pasture unknown to her that it was a cover up for prostitution ,"
said Mrs Amanabo.