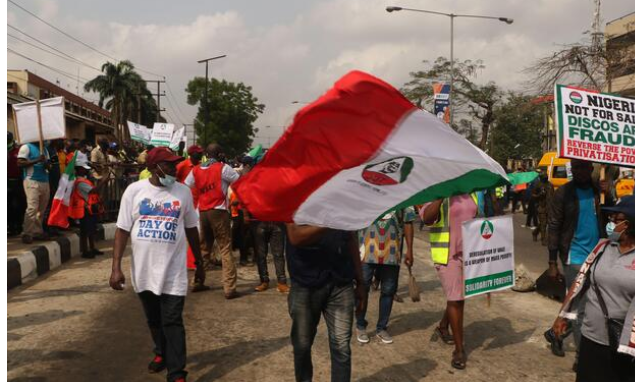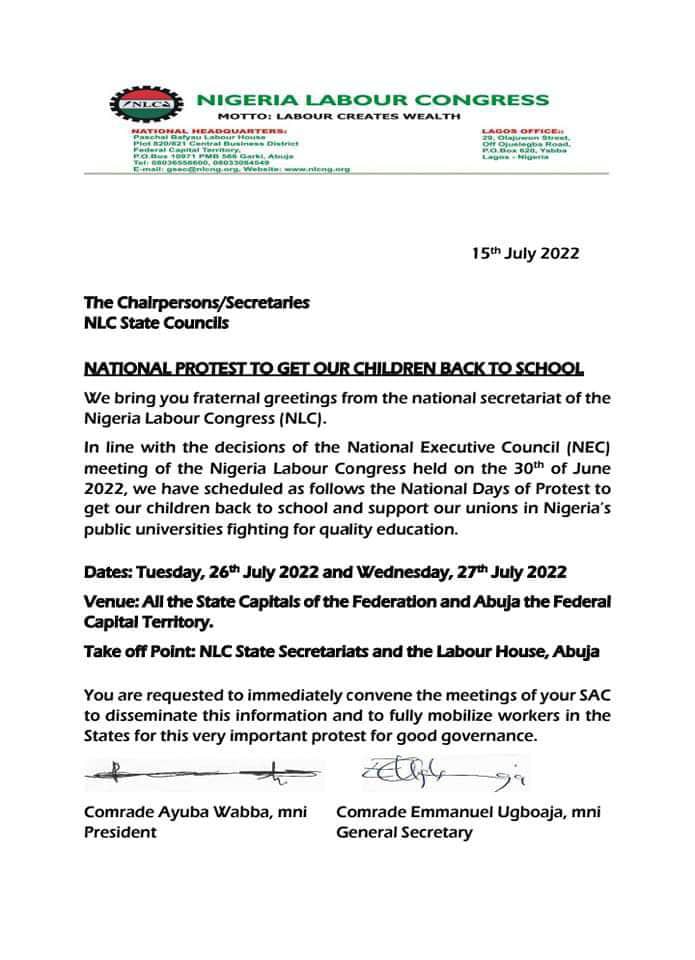 CITIZENS COMPASS– THE Nigeria Labour Congress (NLC), will on Tuesday and Wednesday 26 and 27 July , 2022, embarked on a peaceful protest against the continuos stay at home of students from higher institutions of learning.
A statement signed by the union said this will take place across all it's state councils in Nigeria.
Further details are contained in the statement.