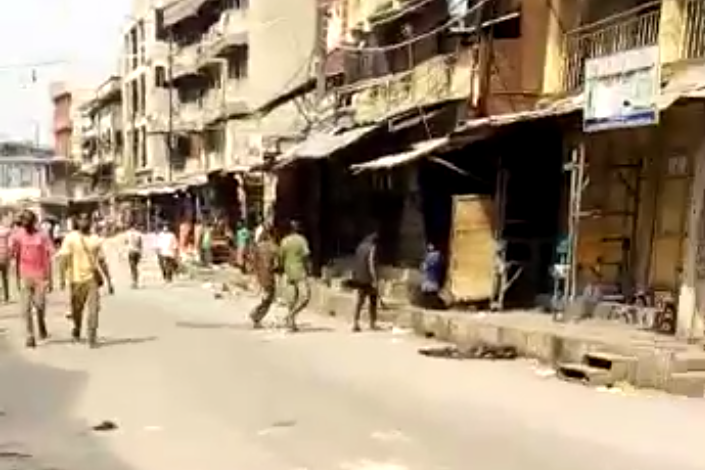 General News
Normalcy returns to Idumota, Oyingbo after hoodlums' clash
THERE were heavy gunshots in Idumota,  Lagos Island and Oyingbo in Lagos Mainland following a bloody clash between rival hoodlums.in the area.
The incident which began on Thursday  was said to have spread to Friday morning, with hoodlums seen with dangerous weapons, such as cutlasses, guns, fighting one another.
Eyewitnesses' accounts said some people have been feared killed in the gun-battle. 
Some social media posts about the incident revealed how people scampered for safety in the area.
Affected areas were Idumota, Kosoko, Ereko, Nnamdi Azikwe,  Oluwole, Martins and Balogun which were deserted as street urchins engaged in bloody clashes.
The incident led to closure of shops and markets as traders deserted the areas. 
The video clips revealed that some people were feared killed or injured
However, local vigilante teams, Nigeria Hunters Council and Policemen were deployed to the area to restore normalcy.
At press time, feelers from the area said normalcy had returned. 
The Ebute-Meta Zonal Commander of the Hunters Council, ,Prince Adewunmi Oyewoga said normal has returned to the areas.