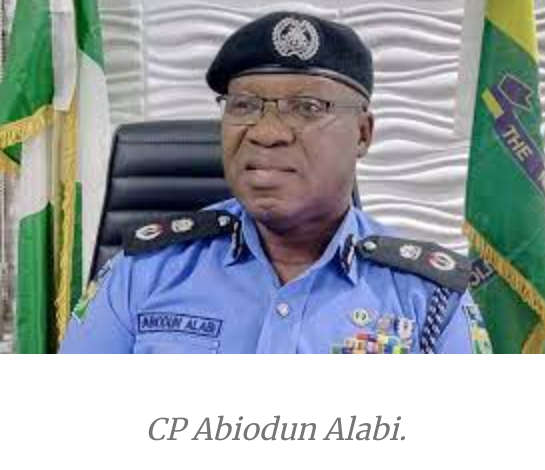 THE Abiodun Alabi-led Lagos State Police Command, recorded a major success securing the state on Friday, when it moved swiftly to curb a National Union of Transport Workers (NURTW) factions' clash that would have led to huge security issues.
Problem started early in the morning when some thugs,  believed to be working for one Istijabah and bearing "heavy duty" guns and other dangerous weapons, stormed the Toll Gate/Alagbado axis on Lagos-Abeokuta Expressway and started shooting sporadically into the air.
According to the source, "It is Istijabah, that is what the man is called, the head of Agbero in Kola, Alagbado area, whose boys we know very well tried to take over parks and body stops, beyond the area from Kola and Moshalasi he already controls, up to Toll Gate.
"This attempt to take over the parks was met with resistance as those already there would not allow themselves to be easily sent off the area. That was what we saw. We, however, hope these guys are not too powerful for the government and particularly the Nigerian Police Force and other security agencies to bring under permanent check. This is because, activities of the Agbero thugs are already seen by many of us as insecurity being underreported and something fast should be done about it.
"Haba! The kind of guns I saw this morning from our hiding place, the political leaders in Lagos need to explain to Nigerians how those guns came to be in possession of those untrained gun handlers. We can also appeal to the new Commissioner of Police, Mr. Abiodun Alabi, to please track all these Agbero leaders to their bases with a view to mopping up these illegal weapons in their possession," he said.
–The Defender