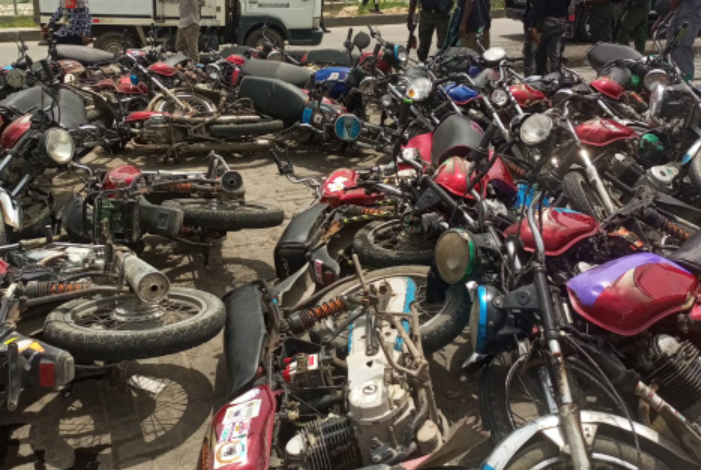 CITIZENS COMPASS– COMMERCIAL motorcycles popularlly known as Okada riders, in Lagos State, on Monday, stormed Alausa, the seat of power, to protest the ongoing ban of Okada in some parts of the state.
Recall that the state governor, Mr Babajide Sanwo-Olu, has extended the ban to four additional local governments and six local council development areas, effective September 1, 2022.
The protest started early enough as the riders, converged on the gate of the State House of Assembly Complex imploring the state government to rescind the ban.due to the poor economic conditions in Nigeria. 
They were led by Comrade Adeleke Adegboyega popularly known as Big Boss, who is Zone S Chairman in charge of Kosofe.
According to him, the protesters, the resultant effects of the ban, may increase  crime rate in the country. 
The state government had earlier in May this year banned activities of okada in six LGs and nine LCDAs, making a total of 10LGs and 15LCDAs covered by the ban.
Adegboyega said that with the latest ban, over 20,000 Okada riders would be affected,