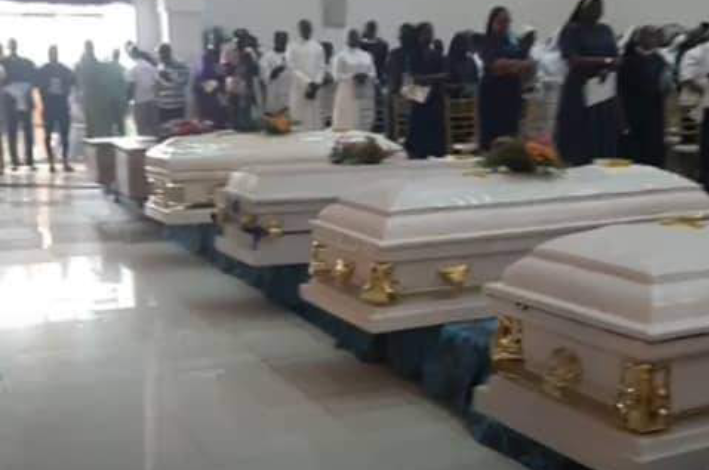 it was a solemn assembly on Friday, in Owo, Ondo State, as residents, friends and affected families of the massacre of Owo an attack of St. Francis Catholic Church, gathered to bury their departed souls.
Recall that the massacre occured on Sunday, June 5, 2022.
Before the burial, the Church conducted a funeral mass for the victims Church in Owo town
The worshippers were attacked by gunmen during the mass which left scores injured and many others dead.
The remains of the dead, which were deposited at the morgue of the St Louis Catholic Hospital in Owo, were laid for the mass at the Mydas Event Centre in the town.
Present at the funeral mass were incumbent Governor of Ondo State, Rotimi Akeredolu, and former governor, Olusegun Mimiko.
Some men of the cloth also present at the mass were the Bishop of the Ondo Catholic Diocese, Jude Arogundade, and the Bishop of the Catholic Diocese of Sokoto, Matthew Kukah.
–The Punch