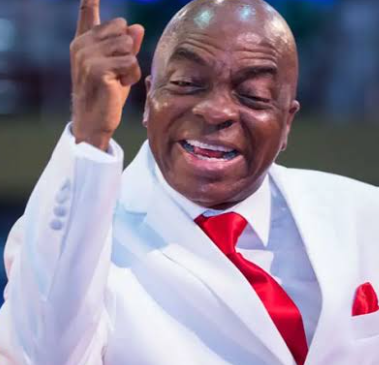 LIVING Faith World Outreach popularlly known as Winner's Chapel has sacked 40 pastors over 'Poor Church Growth'.
The popular cleric, Bishop David Oyedepo is the General Overseer of the church.
Some of the affected pastors in a viral video said they were sacked by the church for not generating enough Income.
However, the church in a letter signed by the Executive Secretary of the church, Adebisi Sboluwade reads:
"Consequent upon the recent performance reviews which revealed that your church growth index falls below expectations.
"Please be informed that your services as a pastor in charge are no longer required from this commission with immediate effect.
"You are to vacate the official accommodation (where applicable) and hand over all properties of the ministry in your custody, including your staff identity card to the area pastor before departure.
"May you find grace for a new beginning. Peace."
In a related development, Bishop David Oyedepo has explained how he acquired his aircraft.
He said he made a covenant with God not to convert church's money to his personal property.
Bishop Oyedepo disclosed this in the Church auditorium, during his Sunday sermon.
He said, "All the place I used to trek bearing this gospel and enjoying the insults of people, I fly my helicopter across the place today."
"In our time, you will be very mad to think that a Pastor will fly a helicopter. You must be mad, you mustn't say so. I bought it with my money, not your Church money."
I can go to my village 20 times if I want. I have a vow with Jesus, His money will never miss its road to my pocket."
The Church never paid a dime in our children going to school, but rather we are giving people scholarships on our own.