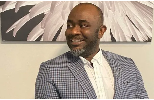 CITIZENS COMPASS– It was a narrow escape for Segun Gbayi, the candidate of the Peoples Democratic Party (PDP), for the House of Representatives, Lagos Mainland Constituency, as gunmen opened fire on his convoy in Makoko, Yaba area of Lagos.
Reports said two persons were injured during the attack which occurred on Thursday, February, 23, 2023.
The gunmen were said to have opened fire on the security escorts attached to the convoy and vandalised their vehicles.
However, Gbayi narrowly escaped the attack unhurt.
Narrating his experience, Gbayi said the attack was to prevent members and supporters of the party from exercising their franchise in tomorrow's election.
This attack was violently carried out to discourage us from exercising our political franchise,"
he said.
He advised voters and the general public to remain safe during this period and report any case of threat to lives, vandalisation, or violent attack to security officers.