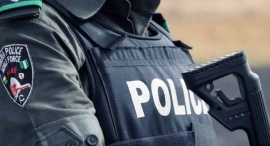 Health
Police arrest nurse, two others over missing placenta
CITIZENS COMPASS – OPERATIVES of Ondo State Police Command, have arrested a nurse, over the mysterious disappearance of a baby's placenta
at the Comprehensive Health Centre, Emure-IIe, Owo Local Government Area, 
The operatives also arrested a health assistant and security guard at the center Spokesperson of the Command, SP Olufunmilayo Odunlami-Omisanya, disclosed this while speaking with the newsmen on Tuesday, June 20, 2023, in Akure.
Odunlami-Omisanya explained that the three persons were arrested after the 23-year-old father of the newborn baby, Tunde Ijanusi, made a complaint about the incident at Emure-Ile Police Division H.
The police spokesperson said that the 19-year-old nursing mother gave birth to a baby girl on June 15 at the health centre and when the father of the baby asked for the placenta, the nurse and her assistant could not produce it.
"So, it is a case of negligence of duty and the nurse , health assistant and security were invited by the police and currently the case is being handled at the Emure-Ile division," Odunlami-Omisanya said. 
Speaking with the newsmen, the father of the baby, Ijanusi, said that he was worried after the health workers who took the delivery failed to give them the placenta of the newborn in line with tradition.
Also speaking, the paternal grandmother of the baby, Mrs Funmilayo Ijanusi, said that the report by the hospital officials that a dog entered the facility and stole away with the placenta was unacceptable.
She said that the personnel of the health center had attempted to persuade the family to let go of the matter, offering to discharge the mother of the baby without collecting any money.
"The importance of the placenta to the family, according to some community elders, is enormous. And the placenta tells more about the child's glory; hence, it is dangerous to be in the wrong hands.
"Though the joy over the newborn is tainted with sadness, the family is clinging onto hope that spirited Nigerians and government to the missing placenta and serve justice on those involved," the grandmother said.