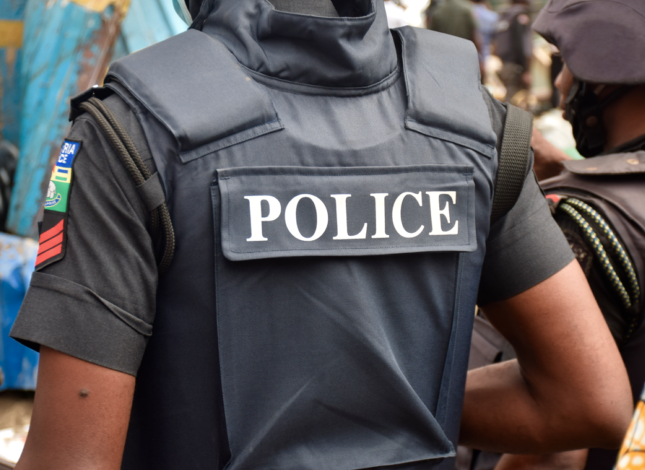 CITIZENS COMPASS– A housewife, Mrs. Happiness Liberty, has accused the Nigeria Police Force of torturing, detaining herself, her husband, his siblings, her three children including an 11-month-old baby at the Igando Division in Lagos State.
Narrating her ordeal on Tuesday, September 20, 2022, the mother of three, said the Police also arraigned the family to cover up for the torture.
Happiness said their ordeal started from Sunday September 11, 2022, adding that they were tortured and detained for four days from 11 to 14 September, 2022 without food or water.
She said that on Sunday, 11 September 2022, they were returning from Church in the evening when a commercial motorcycle otherwise known as "Okada" knocked her husband.
Trouble, she said, began when her husband turned around and asked the rider why he hit him with his bike.
Rather than apologising, the driver who was later identified as Martin A, a police officer attached to the Igando Police Division questioned whether he knew his identity.
While the conversation went on, the police officer allegedly slapped her husband.
She further stated that when her husband's siblings, who were some distance behind, came to enquire what was going on, the policeman equally slapped her younger sister who was carrying her 11-month-old baby.
In a Save-our-Souls (SOS) account titled: "Torture and illegal detention of my husband, his siblings and myself and my children," Happiness, further narrated that the slapping of her younger sister who was carrying 11-month-old baby led to a brawl.
She said that some moments later, a team of policemen intercepted them and bundled everybody to the Igando station.
Happiness lamented that when they got to the police station, all the policemen on duty swooped on them, hitting everybody including her children to the extent that one of her husband's siblings slumped and was revived hours later.
"After the beating, they detained my husband, his siblings, myself and my three children, 8 years, 7 years and 11 months. They didn't allow us to make calls. They treated us like criminals. I was released to go home on Monday, 24 hours after starving my children. My husband and his siblings were released from detention on September 14.
"Thereafter, they arraigned us before a Magistrate Court that granted us bail."
Meanwhile, Happiness further disclosed that the said police officer, Martin had been threatening her family if they dared to grant an interview to the media.
Some residents of Igando described the assaults on Happiness' family as one of the excesses of the policemen attached to Igando Police Division.
When the Divisional Police Officer of Igando police station, SP Gbadegesin, was contacted on telephone, he declined to comment on the matter.
Efforts to get the reactions of the Lagos State Police Public Relations Officer, SP Benjamin Hundeyin, were unsuccessful as he did not pick his calls at the time of filing this report.
–Sahara Reporters