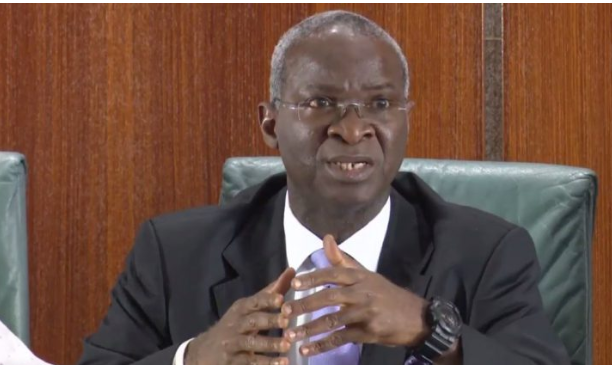 Politics
Politicians above 60 years should not contest – Fashola
CITIZENS COMPASS– DAYS after ringing out his endorsement for Asiwaju Bola Tinubu as the presidential candidate of the All Progressives Congress, APC, Mr Babatunde Fashola has, however, hit out at old politicians asking them to go and take a rest.
The Minister of Works and Housing in an unambiguous statement said that politicians above 60 years should not be contesting for public and political positions.
Fashola who revealed this during an interview with PUNCH, said that his decision not to contest for any political position in 2023 was because it was time for the younger generation to take over.
"We are talking about young people, is it not time for us to leave the space? I came in at 39, I'm going at 60, let some 30-year olds too come and start their journey. It's time to go." Fashola opined
When queried on his next political move, Fashola said: "I'm going home,".
"You see, next year, it will be 35 years since I left school, 1988 to 2023. So, if I took a public service career, I will retire next year, because the rule is 35 years of service or 60 years of age, and coincidentally by next year, I'll be 60 years."
The assertion by Fashola is is coming days after veteran musician, Tee Mac revealed that the All Progressive Congress (APC) presidential candidate, Bola Tinubu is 86 years old.
However, Fashola said he cannot answer for his party's decision to field the septuagenarian for Nigeria's top job, saying it was Tinubu's personal decision.
"I've answered you about myself and that's my own decision. The candidate also has his own decision to make that he wants to lead the country in an elected capacity," Mr Fashola said.
–The Punch