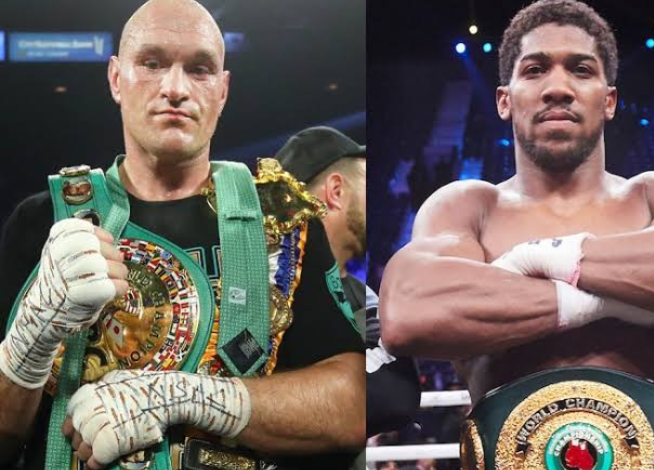 Anthony Joshua's Promoter, Eddie Hearn on Tuesday, announced that the fight between the heavy weight champion, and Tyson Fury will take place in Saudi Arabia.
According to him, the mouthwatering fight has been slated for August 7 or 14, 2021.
He said the British superstars will clash for all four heavyweight belts in the Middle East in a fight the world craves.
Hearn also stated that both Joshua and Fury were happy to trust the Saudis because they already 'delivered on every one of their promises' for Joshua's fight against Andy Ruiz in 2019.
"August 7, August 14," Hearn said, when asked about a date for Joshua-Fury. "It's a very bad secret that the fight is happening in Saudi Arabia. I don't mind giving that information, Bob Arum's already done it.
"It's the same people we did the deal with for Andy Ruiz, that event was spectacular. As partners, they were fantastic as well, so we're very comfortable.