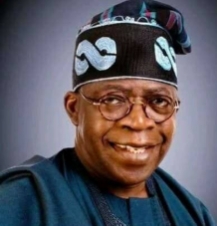 Security
Reformed OPC backs Tinubu, calls for security 
CITIZENS COMPASS – A Yoruba socio-cultural group, the Oodua People's Congress (Reformed) has thrown its weight behind the President-elect calling for adequate security around him age as of May 29 inauguration day in the Federal Capital Territory (FCT) Abuja. 
The group said this in Lagos State, on Friday, May 12, 2023, in a statement signed by its National President, Dare Adesope. 
He attributed reasons for calling for adequate security to the series of threats against the president – elect occasioned by the 2023 presidential elections. 
The National President called on security agencies particularly the Department of State Services(DSS) and Defence House yo be on Red alert. 
No perfect elections
He said there is no perfect election anywhere in the world and warned politicians to stop heating the polity saying, 
"So, since they have filed petitions in court already, they should allow the court to do it work while we all await the outcome rather than for anybody to now be suggesting interim government, which is not only undemocratic but also unknown to Nigeria laws,"  He said.