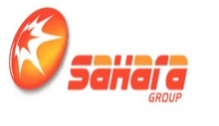 Community
Sahara Group acquires two LPG Carriers for energy transition
CITIZENS COMPASS – Energy conglomerate, Sahara Group, has placed an order for two Liquefied Petroleum Gas (LPG) vessels to further drive access to clean energy in Africa in line with its commitment to promoting the continent's march towards energy transition.
Sources close to the deal disclosed that the contracts for both 40,000-cubic metres capacity carriers were signed a fortnight ago in Singapore between Sahara Group with headquarters in Dubai, United Arab Emirate (UAE) and Ulsan-based HD Korea Shipbuilding & Offshore Engineering (HD KSOE). 
Valued at $71 million each, the two LPG carriers are expected to boost the energy conglomerate's strategic investments aimed at fostering safe, reliable, and sustainable access to LPG which is widely regarded as a cleaner source of energy that serves large populations.
It is reliably gathered that the Ulsan-based Hyundai Mipo Shipyard (HMD) is scheduled to deliver one vessel in December 2025 and the other ship in early 2026.
HMD is one of the largest shipbuilding companies with world share rank 1 (50%) in PC (Product Carrier). Since the 1980s, more than 10,000 ships were repaired and converted until 2005 and 400 newly ordered ships were delivered until 2009.
Sahara Group, through its subsidiary Sahara Energy, has a stake in four vessels which are registered under West Africa Gas, also known as West Africa LPG, a joint venture between Nigerian National Petroleum Corp (NNPC) and Ocean Bed Trading.
Ocean Bed Trading is an oil and gas trading company and is a subsidiary of Sahara Energy. The latter holds 40 percent stakes in the joint outfit.
West Africa Gas currently owns four HMD-built LPG carriers: the 38,148-cbm Africa Gas and Sahara Gas (both built in 2017) and the 2022-built 23,000-cbm Sapet Gas and Barumk Gas.
During the delivery ceremony of Sapet Gas and Barumk Gas at HMD in May last year, the Group Chief Executive Officer, Nigerian National Petroleum Company Limited, Mele Kyari, disclosed that the joint venture planned to acquire about 10 oil and gas vessels over the next decade.
Also speaking at the event, Executive Director, Sahara Group, Temitope Shonubi said Sahara Group was making remarkable progress in the construction of over 120,000 metric tonnes of storage facilities in 11 African countries, including Nigeria, Senegal, Ghana, Cote d'Ivoire, Tanzania, and Zambia, among others.