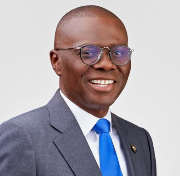 General News
Sanwo-Olu approves 20% salary increase for civil servants
CITIZENS COMPASS– IN what could be described as an appreciation to Lagos State civil servants, Lagos Governor, Babajide Sanwo-Olu has approved a 20 per cent increase in salary for the workers.
The governor disclosed this in a statement by the Head of Service, Hakeem Muri-Okunola on Monday.
It reads: "Furthermore, kindly note that the arrears for the month of January, 2023 will be paid along with salaries for the month of March, 2023 while the arrears for the month of February 2023 will be paid together with the salaries of April, 2023.
"This action further demonstrates this Administration's commitment to Staff welfare. Public Servants are thus enjoined to show more commitment and dedication in the delivery of qualitative service to the citizens of the state.
"Accordingly, all Accounting Officers are to note the contents of this circular and give it the service wide publicity it deserves."
The Governor, while speaking at the State Secretariat, Alausa, Ikeja, in October 2022, announced salary increment package for civil servants