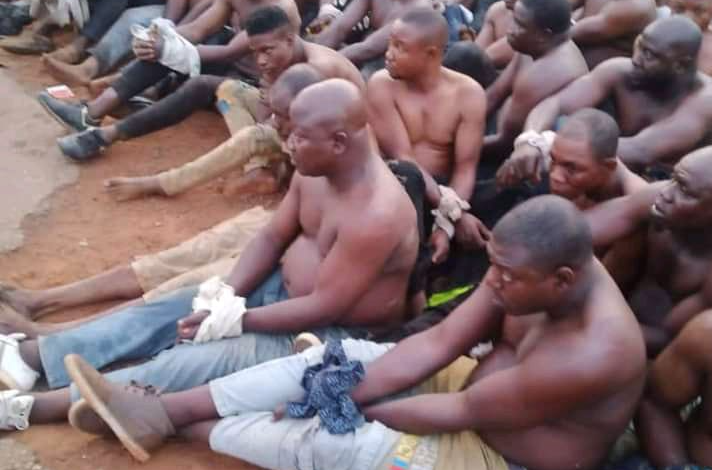 Security
Security operatives arrest 105 suspected political in transit to Ekiti 
A COMBINED team of security operatives on Wednesday, arrested Some suspected political thugs who were on transit to Ekiti State.
It was gathered that the joint security forces consisting soldiers and policemen, arrested carried out the operation leading to the arrest at Ita Awure/Efon Junction in Ekiti state at about 3am.
The suspects were allegedly going to Ekiti from Ibadan, the Oyo State capital in an attempt to disrupt the Peoples Democratic Party (PDP) primary elections in the state ahead of the gubernatorial election later this year.
They were were said to be in many vehicles which were intercepted 
It was gathered that the thugs were believed to be members of Oyo state Park Management System (PMS).
Sources said that the thugs were caught with various weapons.
Items recovered from the suspects included guns, machetes, charms and many other harmful objects.
At press time, they were said to be taken to 323 Artillery Brigade of the Nigerian Army, Akure, Ondo State for interogations. 
Spokesperson, Ekiti State Police Police Command, ASP Sunday Abutu confirmed the arrest. 
He said they were being transported with five 18 – passenger buses and we're being transported to Ijebu- Ijesha- Ita- Ore Road when they were intercepted.